Over the last two decades, digital technology has revolutionized every aspect of modern life. One of these revolutionary technologies that influence modern lifestyle is Global Positioning System (GPS) tracking. In today's highly mobile world where people, vehicles, and goods are always on the move, tracking is more important than ever before. Here are some ways that GPS affects modern life:
For vehicle tracking
For school bus systems to ensure children's safety
In fleet management to check location of every truck
To monitor high-valued assets in transit
Finding businesses or locations from your internet device
Real-time alerts on locations
Tracking/monitoring patients with conditions such as Alzheimer 's
Monitoring vehicle speed, time and direction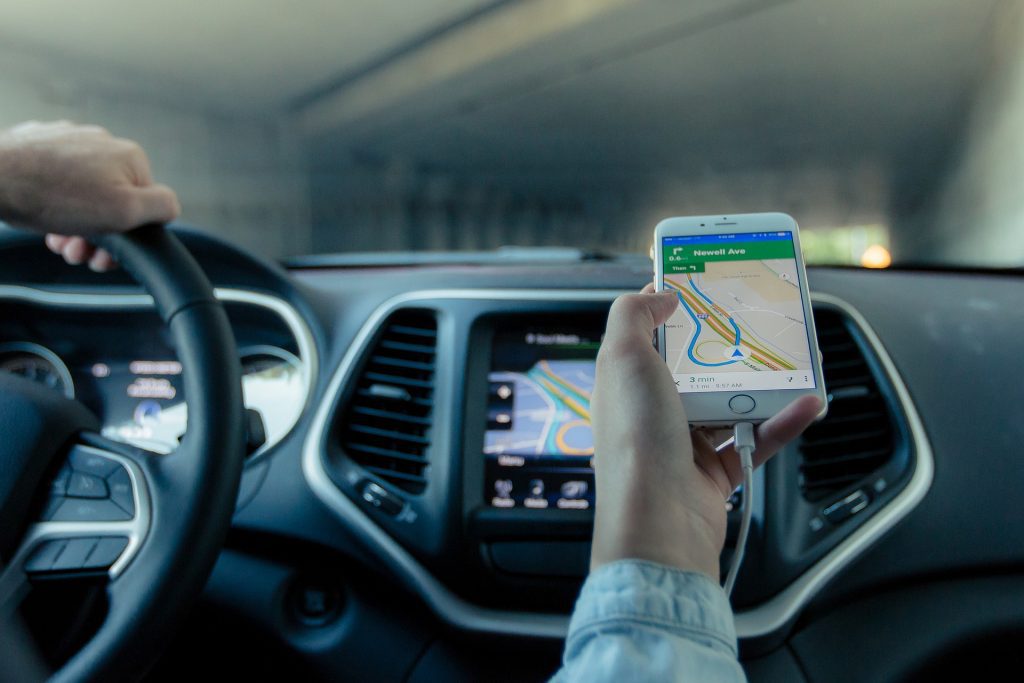 The potential for GPS technology is unlimited. With the concept of globalization now a reality, law authorities, individuals and businesses leverage GPS to stay up-to-date on the location of different subjects. GPS technology is now available in vehicles, smartphones, and other systems.
This is a ubiquitous technology. Sometimes, you might not even know you have it on some devices or equipment you're using. GPS tracking relies on a series of 24 satellites in orbit and devices on the ground to determine location. The connection helps determine a person's or object's location on Earth and the precision the technology offers is incredible.
But did you know you can turn your old android phone into a GPS tracker? If you're looking for an affordable yet reliable GPS tracking solution, this post looks at three innovative applications that can turn your old Android smartphone into a handy GPS tracker. Keep reading.
Turning Your Old Android Smartphone into a GPS Tracker
While GPS technology is popular in an application, it comes at a cost. Luckily, you can now leverage existing smartphone technology to get yourself a reliable tracker for multiple applications. To do this, you need a smartphone with GPS and connectivity functions. In addition, you need an app to convert the old Android device into your GPS tracker.
Here are three apps that can help with this conversion:
Family Orbit – Family GPS Tracker
GPS tracking has come in handy for parents looking to enhance the safety and security of their kids. Whether your neighborhood is secure, it's always advisable to enhance protection for your family. This is your duty as a parent and luckily, you can now leverage cutting-edge technology to do this.
The Family Orbit – Family GPS Tracker is one such technology you can use to protect your family. This is a versatile mobile application that you can use to turn your old android phone into a GPS tracker. The parental control app allows you to monitor your child's location and phone activities.
If you have an old smartphone in the house, it's time to add it into your child's safety strategy with the Family Orbit – Family GPS Tracker. Once you download the app, you can use the real-time map feature to monitor your child's location at any time. Better still, you can monitor their call log, website, and text history. Here's how to get started with this innovative up:
Create a Family Orbit Account from their website
Download the Create your Family Orbit Account on your child's device
Start monitoring the child's activities and location from the web-based parent's dashboard.
This app is more than an ordinary GPS tracker. It offers a single account for the entire family and is available for both iPhone and Android users. You'll enjoy the Instant Alerts and Notifications and it's a family-friendly app with no spyware or illegal monitoring involved. This multi-purpose app can also protect your kids from inappropriate online content and cyberbullying, and it gives you peace of mind with real-time alerts and GPS tracking features.
mTracker GPS Phone Tracker
mTracker is a popular mobile tracking application that is also easy to use. For this application, you need the phone number of the device you wish to track. This mobile app comes in handy when you want to track a family member or a friend. The easy-to-use app requires you to provide the phone number using your address book.
Some of the functionalities of this app include Live Location with just the phone number. The app collects location details such as the current city, state, and country, latitude, and longitude. You can track the live location of any phone number from your contacts at any time.
This is a permission-based app that protects the privacy of users. You can only share your location with allowed phone numbers and contacts. Here are the simple steps to turn your old android phone into a GPS tracker with the mTracker app:
Download the app from Google Play and install it on your old Android smartphone
Enter your name
Select the country code
Enter your phone number
You'll receive an A one-time password (OTP)
Enter the password to login to your mTracker dashboard
The app sends an invitation and after the recipient downloads and approves location, sharing the tracking starts from your end.
Track and share location 24/7
Turn off location sharing any time from the settings
Google Timeline
Google Timeline is a simple tracking solution. The app leverages the location history on your device to provide a summary of places you have visited and routes are taken. This is a private app which means only the device owner can view the timeline. If you have an old smartphone, you can set the location sharing on to optimize it as a GPS tracker. It's available on Google Maps app version 9.12 and above.
To get started with Google Timeline on your Android smartphone:
Open the Google Maps app
Tap your profile picture and go to Timeline
Go to settings
Check if Location is on
Confirm Location History is on
Start checking information such as travel, public transport use, and other location information
Pause location history any time you wish
Edit timeline
GPS tracking is an essential technology in modern life. For your family, it's one of the best technologies to enhance the safety and security of your kids. With this insight, you can now turn your old smartphone into a GPS tracker. These apps offer different capabilities; while mTracker GPS Phone Tracker is ideal for general tracking, the Family GPS Tracker offers you a more family-oriented tracking solution.