Living in the digital age, it's easier than ever to find people even when they are on the move. This is especially important to consider when tracking a loved one's phone in order to ensure their safety. Families and close friends naturally worry about their whereabouts and security, so why not use a reliable source that can help?
Have you ever been trying to meet up with a friend or family member, and they are running late? Frustratingly, it can be hard to determine their exact location while they're on the move. Fortunately, you can use Google Maps to track their current location. With the right know-how, you can quickly find out exactly where they are and accurately estimate their arrival.
In this article, we'll outline three different solutions to finding the mobile number location without breaking a sweat.
Solution 1: Google Maps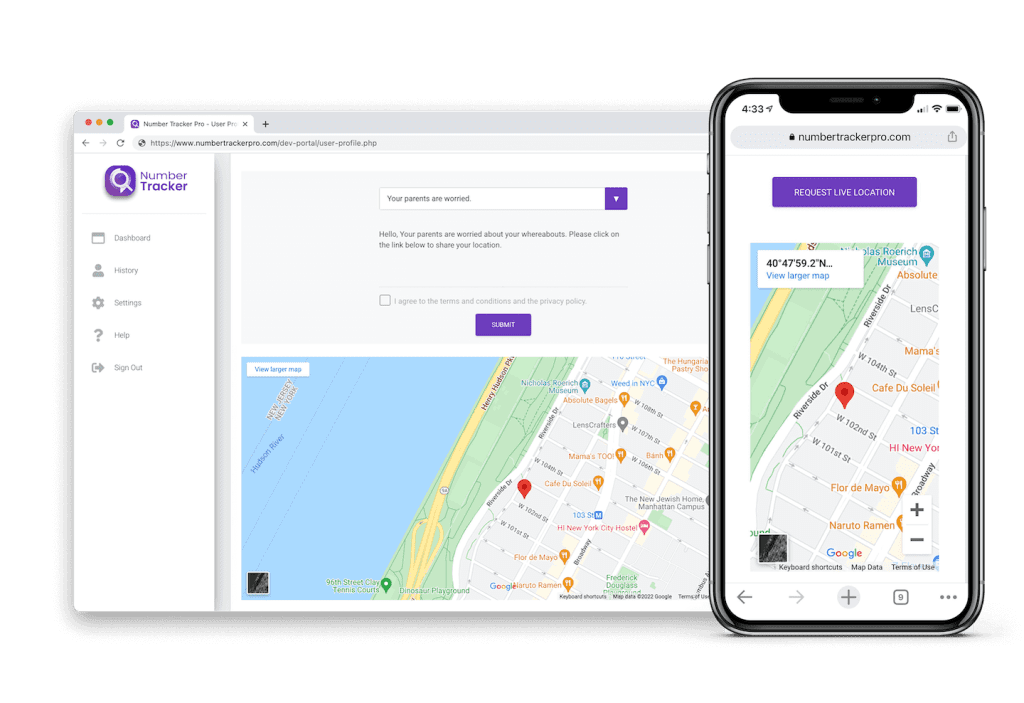 We all know that Google Maps is a fantastic resource for finding out the exact location of any address. However, did you know that it can also be used to find the current location of mobile numbers in Google Maps online? That's right, Google Maps has this capability built-in.
Nowadays, all you have to do is sign into your Google account, go to Google Maps, and select "Your Location," and you will be provided with the current location of your phone. From here, you can share your location with your friends and family, so they can know where you are at all times.
Plus, Google Maps also gives you the option to set a timer for your location, so you can set how long it will remain visible to other users.
How can I trace someone on Google Maps without them knowing?
Tracking someone without their knowledge can be a tricky endeavor. Nowadays, Google Maps offers a great way to keep tabs on people you care about while honoring their privacy. You'll need to have physical access to your friend's or family member's device in order to prepare for tracking. Here are two ways to do it:
Enable location sharing in Google Maps of the Target Device
Whether the person whom you are tracking has a Google account or not, the process of sending a location-sharing request is more or less the same. The only difference would be in the first step, which involves either adding your contact to the target phone user's Google contacts or not.
Let's discuss how to send location-sharing requests in Google Maps when the target phone user doesn't have a Google account! Here are the steps.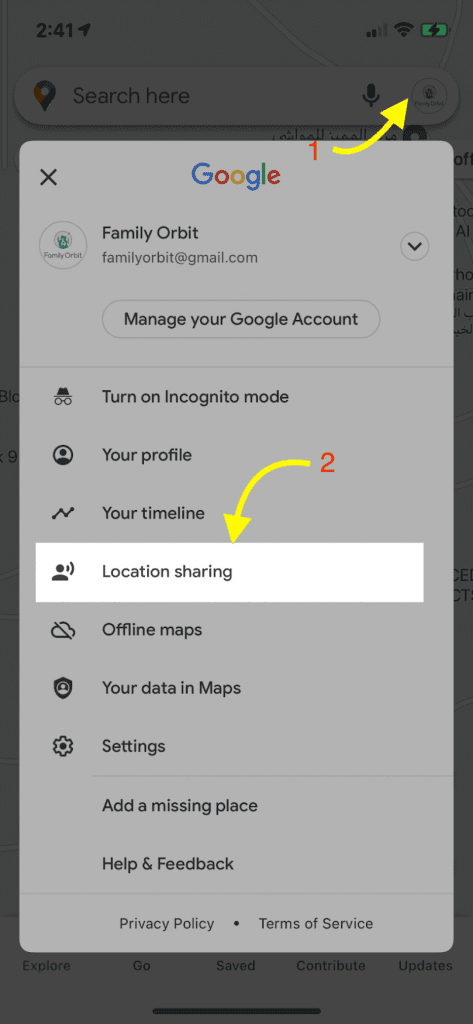 1. Make sure Google Maps is downloaded on their phone and that the location-sharing feature is activated.
2. Open the Google Maps app, and tap on their profile picture from the top-right corner.
3. Tap on 'location sharing.'
4. Choose how long you'd like to share their location (from 1 hour to indefinitely), and share it with yourself.
5. Once location sharing is active, you can keep tabs on their location without them knowing – and voila!
That's all you need to do! You can now view their location on Google Maps anytime by tapping on their profile picture in the app.
While tracking another person's location can be seen as intrusive, there are plenty of situations in which this service is invaluable – like if you want to keep tabs on your kid's whereabouts or make sure your elderly parent arrived at their destination safe and sound.
Send Location Sharing Request in Google Map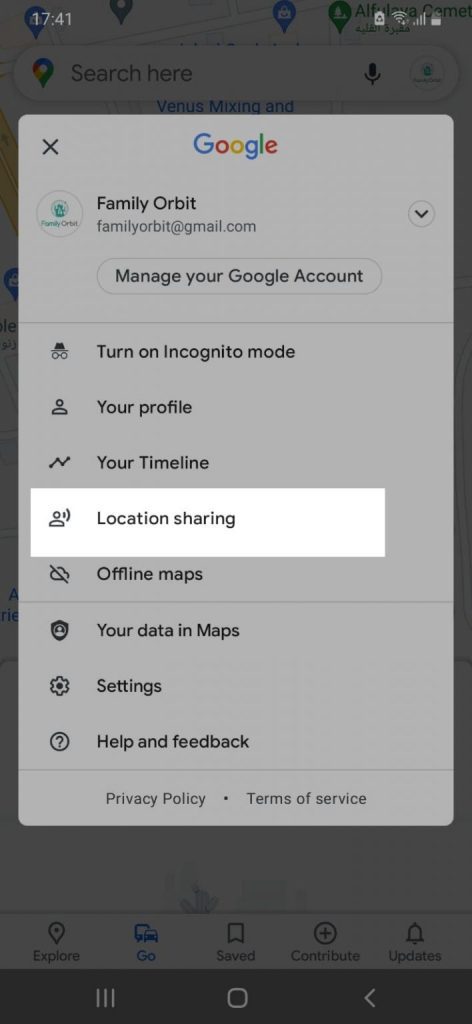 This is the easiest way to track someone's location, which doesn't require physical access to the target device at all. All you need is your friend's or family member's phone number! Here's how to do it:
1. Go to Google Maps and Sign into your account.
2. Tap on your profile picture from the top-right corner.
3. Tap on 'share location.'
4. Tap on 'send an invite.'
5. Select the person you want to request a location sharing of.
6. Tap on 'Request.'
7. You will get a notification when the other person accepts your request and you'll be able to track the location of your mobile number.
Easy, right? You can now keep track of your friend or family member's location in real-time without having to ask for permission every time. It also allows you to keep tabs on your loved ones without them feeling like they are being monitored.
Solution 2: Family Locator App – Family Orbit
Not a fan of Google Maps? You're not alone – there are plenty of other options out there. Knowing the whereabouts of your family, especially when you are miles away, can be nerve-wracking. Dedicated apps like Family Orbit come to the rescue, equipping you with powerful tools to keep your near ones safe.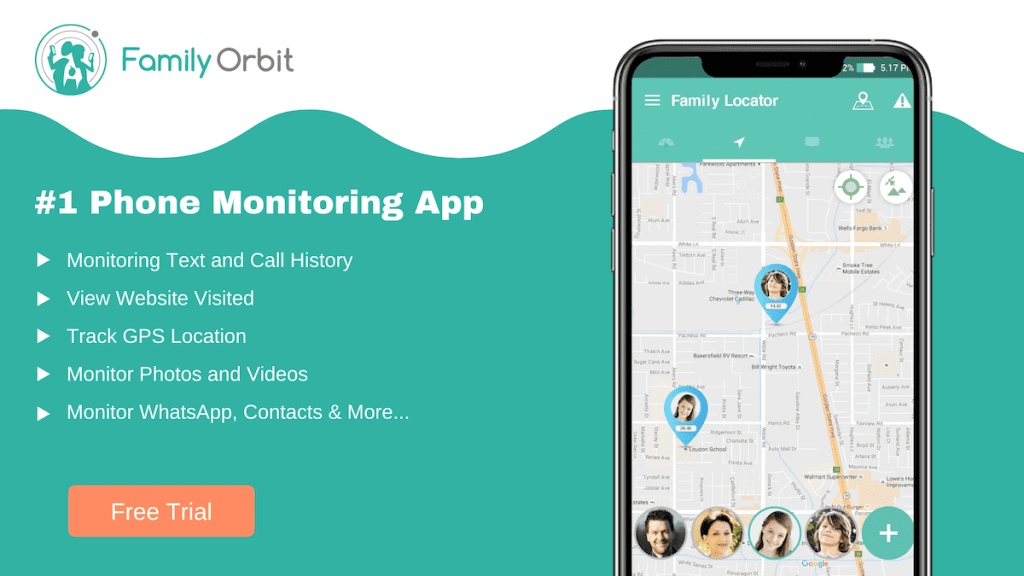 Unlike its competitors, Family Orbit provides an unparalleled level of security and convenience. Its claim to fame is that no one will ever know they're being tracked – making it ideal for parents who want to ensure their kids are safe without being too intrusive.
Setting up and managing the app is easy enough that even tech neophytes can use it with ease. From setting geofences to monitoring app usage and sending emergency alerts, Family Orbit keeps tabs on your family without them ever knowing.
Location tracking is the app's key highlight; it tracks your family in real-time yet doesn't leave a trace on their phone or let them know they're being monitored.
You can easily keep track of your members with their location history, providing a timeline-like view of everyone's whereabouts over the past 24 hours. With the app, you don't need to bother asking your loved ones for the occasional check-in call.
Let's take a look at how you can share your location with family and friends using this app:
1. Sign up for a Family Orbit account, download the app on your compatible device, and sign in.
2. Invite other family members using their names or email address to join the family.
3. Choose the settings you wish to apply to each member, such as location tracking and geofences.
4. Locate any family members who have allowed their location to be shared on the app by accessing your Family Orbit dashboard.
So now, the next time you need to coordinate a parents' night out or meet up with a large group of friends, Family Orbit has got your back. Keep track of everyone and stay updated in real-time – all without having to worry about their privacy and security.
Other Features and Benefits
What sets Family Orbit apart from its competitors is the sheer number of features it offers. Here are some bonus perks you'll get to enjoy when using the app:
Virtual geofences – With this feature, you can set boundaries of the places a child can go to and be immediately alerted if they cross the boundaries. No more stressing over where your kid is at all times.
Speed alerts – Never worry about the safety of your child while they're on the road. With this simple yet powerful feature, you can get notified if your vehicle exceeds the speed limit.
Filtering and blocking – Family Orbit offers robust content filtering that you can set up according to your own preferences. This ensures that no adult or inappropriate content is ever accessed on any device connected to the app.
Time Restrictions – By setting custom time limits and site permissions, you can limit the amount of time your child spends on their device and manage which apps they use throughout the day.
Monitoring Phone Calls and Texts – Don't just track time spent away from home – take it one step further and monitor incoming/outgoing calls and text messages. This is the perfect way to ensure your child's safety, especially when you're away for a long period of time.
Overall, Family Orbit is an all-in-one solution for location tracking and monitoring, offering all the features you need to keep your family safe and sound. It's affordable, easy to use, and boasts top-notch security – so why not give it a spin? Get started now with Family Orbit and enjoy the peace of mind you deserve.
Solution 3: Number Tracker Pro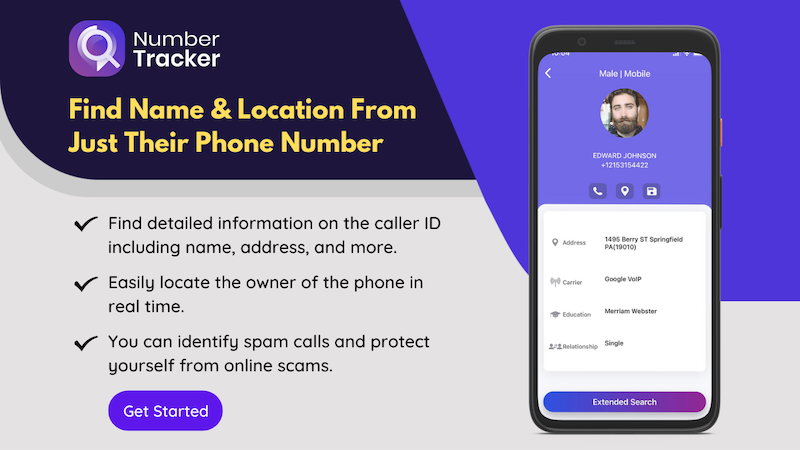 If you're looking for an easy and accurate way to find someone using just their cell phone number, then Number Tracker Pro is perfect for you. It's a popular people search engine that'll help you locate someone no matter where they're located and regardless of what carrier or device they're using. It's an easy and effortless way to stay connected and up-to-date with friends and family.
Number Tracker Pro requires that you sign up for a free account so you can purchase a package and start locating people.
It's affordable too, starting at just $9.95 for 10 searches – making it an invaluable tool if you're trying to find someone quickly and easily. So don't wait a minute longer – sign up today and start finding people all over the world with just one click!
How to Find Someone's Location with Number Tracker?
To use Number Tracker Pro, all you need to do is sign up for a free account and then enter the phone number of who you want to track into the search bar. Then hit "Search," and from there, you can request the person's location.
It'll then send a tracking URL link to the number, and once it's been clicked by them, their location will be shared with you. This method works with both iOS and Android devices, so you don't have to worry about what device they're using.
Other Features and Benefits
Number Tracker Pro doesn't just stop at location tracking. This powerful people search engine has a number of other useful features that'll allow you to gather further information about an individual, even if all you have is their address. Here's a look at some of the great things Number Tracker Pro has to offer:
Address Lookup – Search for someone's full name or just an address, and it'll bring up all of their public information, including contact information like cell phone numbers and email addresses.
Reverse Lookup – Enter a phone number in the search bar, and Number Tracker Pro will provide all the information available on it, including their name, address, and any other public data that exists.
People Finder – Simply enter a person's name in the search, and Number Tracker Pro will show you all their contact information. This includes mobile phone numbers, email addresses, and links to any of their public social media accounts.
Conclusion
It shouldn't be difficult or time-consuming to find the current location of mobile numbers in Google Maps online. With so many alternatives available, you no longer have to worry about always asking for a person's whereabouts – you can quickly and easily locate them with just a few clicks.
From Number Tracker Pro to Family Orbit and Google Maps, you're now armed with several reliable solutions to find a mobile number's current location. So take advantage of these technologies now, and start giving yourself the peace of mind you deserve.
Reverse Phone Lookup
Get Owner's Name, Address & More!