According to the FBI, Americans have lost over $10 billion to a wide range of internet scams in 2022. And romance scams are among the fastest-growing ones.
Scammers are definitely becoming more sophisticated with their tactics. For example, they started using deceptive profile pictures to attract the victims and then gain their trust.
But don't let this stop you from taking advantage of everything that the online world has to offer. The more you find out about the scammers and their methods, the easier it will be for you to detect and avoid such schemes in the future.
If you don't want to be left broke and broken-hearted, you would first have to learn how to detect fake pictures. Below, you will find plenty of effective tips on how to do that.
Recognizing Deceptive Female Scammer Profile Pictures: Key Indicators
Scammers would typically use pictures of attractive young women and target people who are lonely/divorced/widowed/have experienced a personal tragedy. People between the ages of 35 and 65 are generally targeted as they, most likely, have cash or access to money. However, that does not mean that those who are under or over this age range can't fall for a scam.
Throughout the years it has become more challenging to identify a deceptive profile picture. Before, scammers would use professional photos of models that have been heavily retouched, but nowadays the hacker might actually choose to use the image of an ordinary pretty girl.
To make the picture look even more 'real', the scammer would usually opt for selfies. In the background, you will most likely see an average house, not an exotic location or a fancy studio.
The Power of Reverse Image Search: Exposing Fake Pictures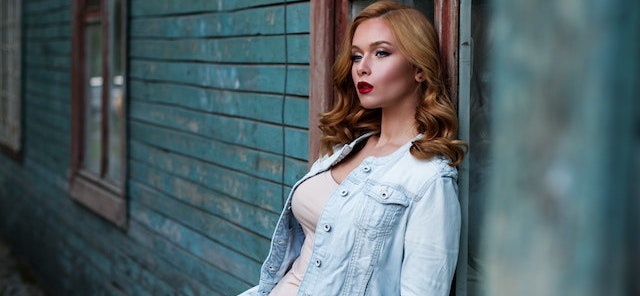 As we have already figured out, it might be practically impossible to detect a female scammer by examining the actual photo. But, thankfully, there are other ways to find out who you're actually dealing with.
Reverse image search is a content-based image retrieval query technique. Don't worry. It's not as complex as it sounds. In a nutshell, this technique allows you to search the Internet with an image instead of keywords.
When you use the reverse image search, you would typically have to place an image in the search bar and then simply tap 'enter'. You would then be provided with websites (including social media profiles) that feature your image.
Basically, such a tool with help you find out whether or not the photo has been stolen from another person.
Conducting a Reverse Image Search Using Social Catfish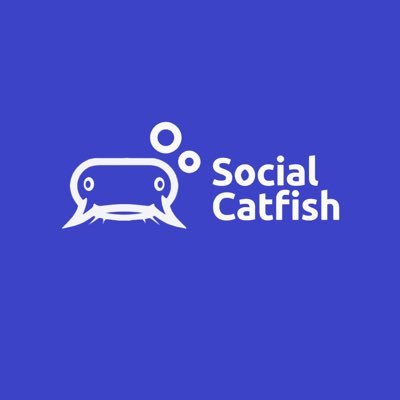 Social Catfish's powerful image search tool allows you to uncover fake images and verify profiles. It is a BBB-accredited business with over 160,000 5-star reviews and over 2 million users per month.
The tool is incredibly easy to use, but you would have to subscribe to the service, in order to get the information that you're looking for.
All you would have to do is:
Go to the company's website.
Click on the 'image' icon.
Click on 'browse and upload images here' (if you're using a screenshot, make sure to crop out any unnecessary words and logos beforehand).
Find out the number of results found for both 'exact matches' and 'possible matches'.
Subscribe and sign up.
Conducting a Reverse Image Search Using Google Image Search
Google Image Search allows you to leverage Google's vast database and identify similar and potentially fraudulent pictures. The best part about this service is that it's completely free. And though it does lack advanced capabilities, you might be able to discover something helpful.
To take advantage of the feature on your phone, simply:
Open the Google app.
Tap Discover (you'll find it at the bottom).
Tap Google Lens in the search bar.
Take or upload a photo and select the exact area that you would want to use for the search.
Scroll to find your search results.
Conducting a Reverse Image Search Using TinEye

With TinEye, you can easily detect modified images and confirm whether the individual is a potential scammer. The tool is free for non-commercial use and offers a few advanced features.
After uploading the image to the website, you'll be presented with the search results that can be sorted and filtered. For example, filtering by 'collections' will help you identify the creator of the image.
If the result is labeled as 'stock', it means that the picture the scammer used is actually a stock photo.
By the way, the service includes results that are no longer available as well. So, you'll be able to compare the photo with archival results of the pictures that are not even online at the moment (some scammers might use images of the deceased).
Here are a few things that you would have to bear in mind before conducting a search:
The higher the quality of the image, the better. Though you can, of course, screenshot the picture of the potential scammer, ideally, you would want to save it and then upload the file to one of the image search tools.
Crop the photo wisely. Though it might seem tempting to leave only the face in the frame, the search tools will do a better job of finding the twin image if it remains a twin.
Use a few tools. If Google Image Search fails to find anything suspicious that does not necessarily mean that you're not being scammed. Make sure to upload the photo to other image search tools as well before jumping to conclusions.
As scammers mainly use photos from social media accounts, look for Facebook and Instagram images of the same girl. If the lady really does exist, but has a different name and city or country of residence, then you've successfully identified a scammer who's using someone else's identity.
Detecting Scams Beyond Pictures: Number Tracker Pro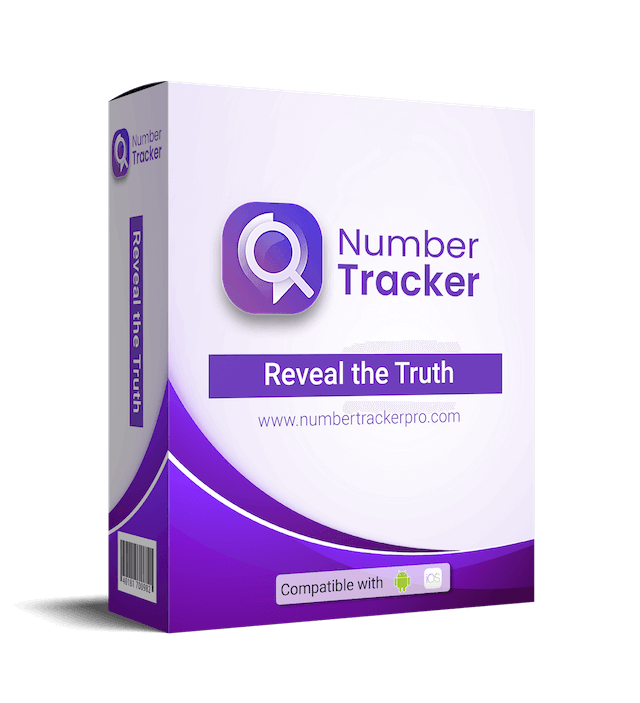 Though image search tools are amazing helpers in detecting scammers, you might want to go the extra mile.
Number Tracker Pro is a tool that can be used to provide an even broader perspective on the person's identity. It will help you uncover plenty of details from only a phone number.
To take advantage of the service, you can sign up for a free account to start searching phone numbers immediately (bear in mind that you would have to subscribe if you need to do multiple searches).
After submitting the phone number, you will get access to the person's location, as well as the real name, address, e-mail address, and a lot more. The tracker can be used worldwide and with any phone number.
Digging Deeper: Unveiling the Methods Behind Female Scammers
Across cultures, people associate attractive faces with trustworthiness. But the 'façade' is used only as bait. Once you get in contact with the scammer, the real, psychological game begins.
As hackers typically target lonely people who are looking for emotional support, they will immediately start telling you how amazing you are.
Furthermore, the scammers pay close attention to all the information you share and they will use it to show you that both of you are 'the perfect match'.
Staying Safe Online: Tips for Avoiding Female Scammer Schemes
Once you meet someone online who seems like they are too good to be true, use the reverse image search tools.
Never share your personal data with the potential 'romantic partner'. All the information, including your address and nude photos, can be used against you.
Try to meet with the girl in person as soon as you get to know each other a bit better. A scammer would never agree to do that and will find dozens of excuses. Remember that video calls can be easily modified, so insist on a real-life meeting.
Never send money to your 'lady'.
FAQs About Detecting Scammers and Using Image Search Tools
Is the use of image search tools legal?
Such tools are 100% legal.
What else can I do to verify someone's identity online?
You can ask the person for a quick video chat (so that she doesn't have enough time to come up with a fake video). A simple Google search of the lady's name can sometimes help as well.
Can you use only phone numbers in Number Tracker Pro to identify potential scammers?
If you don't have a phone number, you can use the person's name, city, and state to conduct a thorough search.
What are the limitations of using reverse image search methods?
Some tools won't allow you to search for images larger than 20 MB. Another limitation is that not all of the tools are free.
What should I do if the image search results suggest that the person is a scammer?
Block the user immediately and post her link and photo on various forums. If you have been sending money to the scammer, notify your card issuer and update your login information. You can also choose to file a police report.
How often is it recommended to conduct image searches to stay safe online?
Ideally, you would want to use such tools every time you start talking to someone online.
Conclusion: Your Armor Against Deceptive Female Scammer Pictures
Detecting and avoiding female scammers who use fake pictures can be relatively easy if you take the time to educate yourself on the matter.
Know what red flags to watch out for and always use image search tools and Number Tracker Pro. These simple steps will help protect you from scams and deception before it's too late.