Today's technology is both amazing and confusing at the same time for the majority of people. Plenty of pieces of tech in this day and age can do wondrous things. We can contact whoever we want, find out whatever we need, and learn as much as we'd like.
When it comes to finding where somebody is located on a map, cell phones give us the opportunity to track down people to the nearest meter – often using an IP address. There are many ways of doing so, and in this article, we're going to quickly go through them. So, let's get started: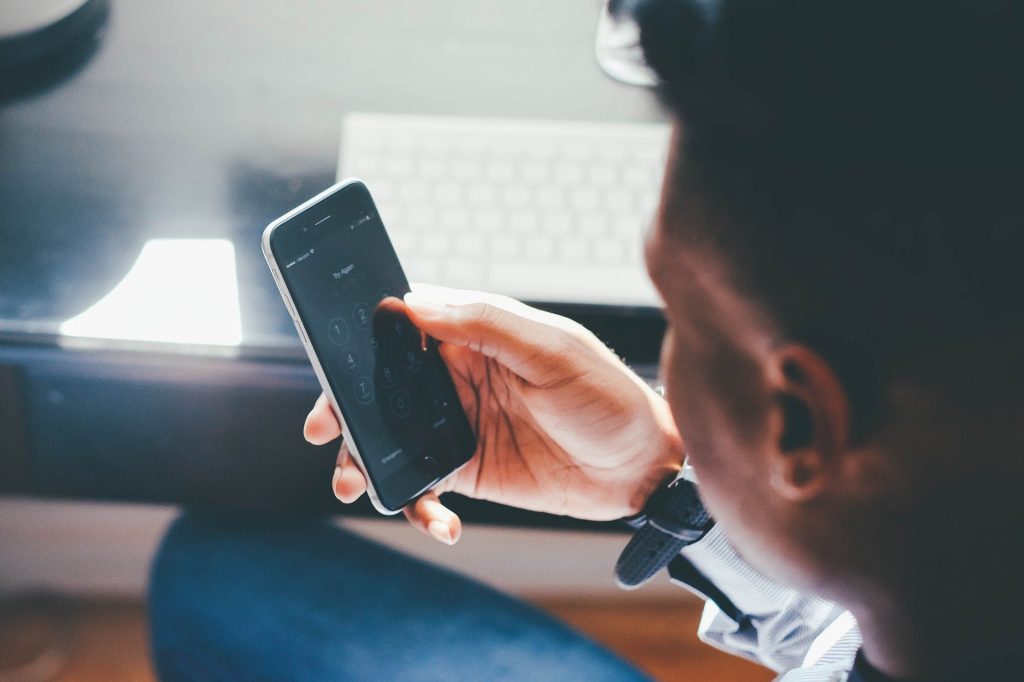 What Is An IP Address?
Whenever you head online, your IP address is playing its part. The information it has is exchanged in order to let you see the websites you are requesting. Many people have no idea what an IP address actually is, and this is nothing to be ashamed of. You'll probably just see it as a series of numbers plotted on your screen every now and again. It's much more than that, however.
The IP address is a unique identifier that is specific to you and you only. Whenever you do anything online, you're requesting access to a specific online area. The information is then sent back to you if successful. Whether you're doing some online shopping, sending emails, or streaming shows, your IP address is always involved. IP stands for Internet Protocol. It lays out the rules for routing data and connecting to the internet. Your IP address will only be associated with one location. That is unless you are using a Virtual Private Network and you're moving around a lot. The IP address is typically attached to the network of the establishment you're in.
How Do You Find The IP Address Of A Phone?
There are two ways in which you can find an IP address. This is because there are both public AND private addresses. In order to find a private address, you need to do a few things. You have the option of doing so on an iPhone and on an Android phone.
To find the address on an Android phone, you simply have to open up settings and then head to 'network and internet'. Then hit 'Wi-Fi'. Once that's done, you'll head to the advanced section where it will tell you about the IP address and other network information.
In terms of an iPhone, it's a case of going into settings again and choosing Wi-Fi. If you're connected to a network already, you simply have to press on the network name and it'll give you every piece of info you need. It's that simple.
When it comes to a phone's public IP address, it's a case of visiting a website that will show your IP address instantly. There are hundreds of sites that will be able to do this for you – it's one of the easiest jobs you'll have in this regard. It'll just be a case of typing it into a search engine.
How To Track The Location Of A Cell Phone Remotely With Number Tracker Pro?
Number Tracker Pro is a piece of software that allows people to find out a lot of information just by clicking a few times. It's simply a case of signing up and placing your information into the system. You'll then type in a phone number, and all kinds of info will be thrown into the equation. You'll be able to find names, locations, workplaces, relationships, and so many other aspects of an entity.
Is The Location Of An IP Address Accurate?
The IP geolocation is typically imagined by people as literally a location on the map that can be pinpointed – and perfectly pointed out. It makes sense that we'd do this, of course, because a lot of applications' IP geo locations are based on the idea of finding an end-user's true location.
In terms of the actual accuracy, you won't be able to see a perfectly pinpointed spot. When you track down an IP address, you'll be given a rough estimate of where the address is hiding. You could be given information such as a country, region, and city. Different database providers will give various different levels of accuracy, too.
What Other Ways Are There Of Monitoring Cell Phone Locations?
In terms of monitoring phone locations, we have an array of different apps and software that can help us out. Some are based exclusively on this kind of job and some have location services as a supplement.
Of course, you could use the Find My app on your iPhone. This will allow you to be tracked at whatever point you wish. If you lose your phone or you become lost, then somebody you know can come and find you (or find your phone). The Google Maps software also allows you to navigate through every blade of grass on the planet.
In terms of other apps, social media often have a location or tracking ability. Take Snapchat, for instance. You are able to let people know where you are in the world exactly and let them know where photos were taken.
Family orbit is another fantastic piece of software that is recommended by many. It's a phone tracker app that combines a family locator tool with parental monitoring. The whole idea is to keep family and friends safe. If you have young children, then it's highly recommended. All parties can be located at all times. 
When it comes to finding the right person or party based on an IP address, you're likely to receive an eclectic mix of results based on the provider and the connection.
This is where Number Tracker Pro will come in handy. They will do all of the hard work for you and leave the awkward technical aspects to the professionals. You'll type in the relevant information and receive every piece of info you need. Don't hesitate to get in touch so that you may learn a little more and get the wheels moving.