Cell phones have become one of the modern world's greatest conveniences. Unfortunately, they've also become one of the modern world's greatest security threats. That doesn't mean you should stop using them. Their benefits still far outweigh their disadvantages. It means you should learn to use them with a bit of care.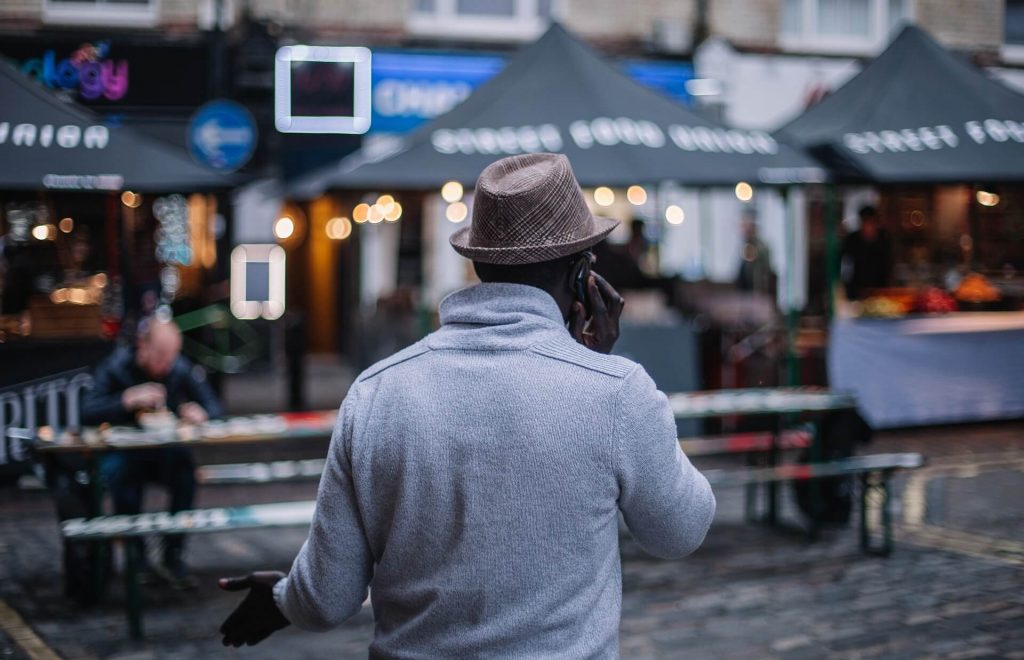 Basic security for cell phones (and tablets)
Your first line of security is software and proper settings. You should always have a proper security app on your phone (and tablet). The good news is that many reputable cybersecurity firms provide great security products for free.
It's also a good idea to put a VPN (a virtual private network) on your phone (and tablet).  This protects your privacy when you're using internet connections outside your own home or workplace.  In fact, it can even give a bit of extra privacy and security in your own home or office.
Take passwords and PINs seriously. Use them as much as you can.In fact, if at all possible, use two-factor authentication. That's something you know (like a password), plus something you have (like a one-time code). Always use strong, unique passwords and if you have a choice, use authenticator apps rather than text messages.
Last but definitely not least, try to avoid charging your phone (or tablet) in public charging ports. "Juice jacking" is still fairly rare but it's also a real threat. If you absolutely must, use a USB data blocker. This essentially stops your device from receiving data but still allows it to charge.
Basic safe usage for cell phones (and tablets)
Always keep your operating system up-to-date.  Only install apps you know and trust and stick to reputable sources.  Keep your apps up-to-date too.  Be particularly careful with messaging apps.  As well as thinking carefully about what you install, learn how to maximize the security of the apps you do use.  In particular, make sure you really do know all your contacts on them.
It's best to stick to the default text and email apps. These are built to high-security standards and kept up to date. It is, however, down to you to use them safely. Again, learn about the security settings and make full use of them. Again, make sure that you recognize anyone you have listed as a contact (or a safe domain).
Even if you do think you recognize and trust the person who has sent you a message, never just click on a link. For completeness, this also very much applies to links in text messages. Check the link thoroughly and see if you're 100% comfortable that it takes you through to a reputable site. If you're not sure, for example, if the link's been shortened, then leave well alone.
If you click on a link and get a warning from your security software, then take it seriously. It almost certainly knows something you don't. Leave it until you can have a proper look at it on a large screen. Alternatively, have a knowledgeable friend check it for you on a larger screen.
Handling phone calls
If you do everything mentioned so far, you'll have done a lot to put yourself ahead of scammers. Unfortunately, you still won't be in the clear. As automated defenses have become more sophisticated and people are becoming more careful about clicking on links, scammers have been changing tactics.
They're moving back to using telephone calls and telephone numbers to trap their victims. There are numerous common phone scams currently in existence. To make matters worse, these scams are always growing and changing.
At the end of the day, however, all phone scams rely on a single key point. The scammer has to be able to make you believe that they're someone or something they're not. Up until fairly recently, it was common for scammers to impersonate well-known organizations (such as government bodies) and larger businesses.
This is still fairly common today and you should certainly be aware of it. It is, however, becoming more common for scammers to impersonate smaller businesses and individuals. This is because it's generally pretty easy to verify the contact details of a large organization or business. Verifying the details of a small business or individual, however, has been a lot more challenging – until now.
Find mobile number details with the owner's name
Whenever scammers create a problem, security companies create a solution.  The solution to scam phone calls is Number Tracker Pro.  This easy-to-use app does exactly what its name suggests.  It finds mobile number details with the owner's name.  In many cases, it can also provide useful additional information such as their carrier network, city, and website.
Number Tracker Pro works in several countries, including the U.S.A., Canada, Mexico, the UK, India, and the Philippines. The basic service is free and you can add extra functionality by purchasing either credits or a subscription. Both options are affordable. If you buy credits and Number Tracker Pro can't find the number you're looking for, your credit will be returned.
In short, Number Tracker Pro really is the simplest and most effective way to keep yourself safe when using your phone. These days, really, nobody can afford to be without one. They just have too many legitimate uses. In particular, they're often great for keeping you safe. For example, you never have to worry about having to find a phone and change to call a cab.
Phones aren't just for making calls though. You need to be able to take calls with confidence too. In principle, you could choose only to answer the phone to people in your contacts list. In practice, that could be really restrictive. What's more, you could find yourself missing a vital call from someone you love if they have to change their number at short notice.
With Number Tracker Pro, you never need to worry about any of this. You can screen all incoming calls so you can always make informed decisions about what ones you want to answer. That makes life so much easier for you and so much harder for scammers!