Spam, sales, robocalls, and other unwanted calls can not only be annoying and a waste of time but are also a security risk. Even those who have put their numbers on "do not call" lists and made them private find they can still get strange calls. 
Safeguarding your privacy is paramount and it all starts with your phone. After all, your phone is the door to the world and many can use it to phish for information, hack into other accounts, or conduct outright scams. You can protect yourself if you understand all that you have at your disposal. 
Today's digital age makes understanding security risks and safeguards even more important. Thieves are constantly coming up with new ways to steal and scam with electronic devices, so you must stay on top of new methods to stay secure.
The Power of Call Blocking: Your Shield Against Nuisance Calls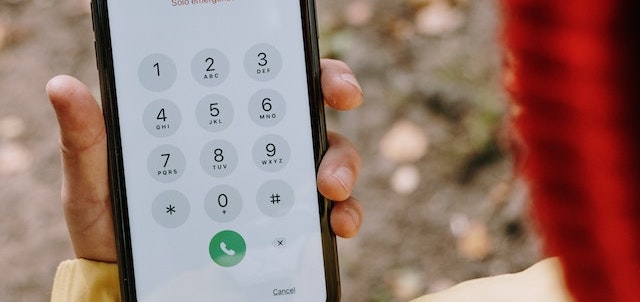 Most phones, whether you're still using a landline or a cellphone, have a feature to block specific calls. Blocking a call identifies a number and prevents anyone from that number from calling you. Your phone won't ring when a call is blocked.
Call blocking can function in several different ways, depending on both the phone and the carrier you're using. With a landline, it may either ring on the caller's end without any response or voicemail or even tell the caller that the number is blocked.
Callers blocked to a cellphone number often will be immediately pushed to voicemail where they can leave a message but the phone won't ring. The recipient can return the call if they want. Some block features will block the call completely without the ability to leave a message or text.
This feature is important to controlling unwanted telemarketing calls but it also promotes safety. For instance, those who feel threatened by an ex or others harassing them can block the calls. It can prevent phone stalking, texting, or other harassment. This is a huge benefit for users. 
Call blocking can also prevent companies from sending repeated SMS messages, which can affect your data rates. During a heightened political election season, it can halt all that messaging from calls and texts.
Empowering Users: Tools to Block Unwanted Calls
Different methods exist for blocking calls for landlines, Android, iPhones, and other various phone products. Most of the methods are fairly simple to understand and implement. 
Landlines
Those wanting to block a specific number from calling your landline phone can dial *60 and then put in the number. You can also block all calls that are anonymous with no name attached by dialing *77. Three beeps once you dial that indicate it worked.
You can also press *61 to block the number of the last incoming call you received. You can block up to 100 numbers this way with AT&T phone service. The phone company offers customers the block list that they can establish and edit online through the "My AT&T Account."
Built-in Call Blocking on Smartphones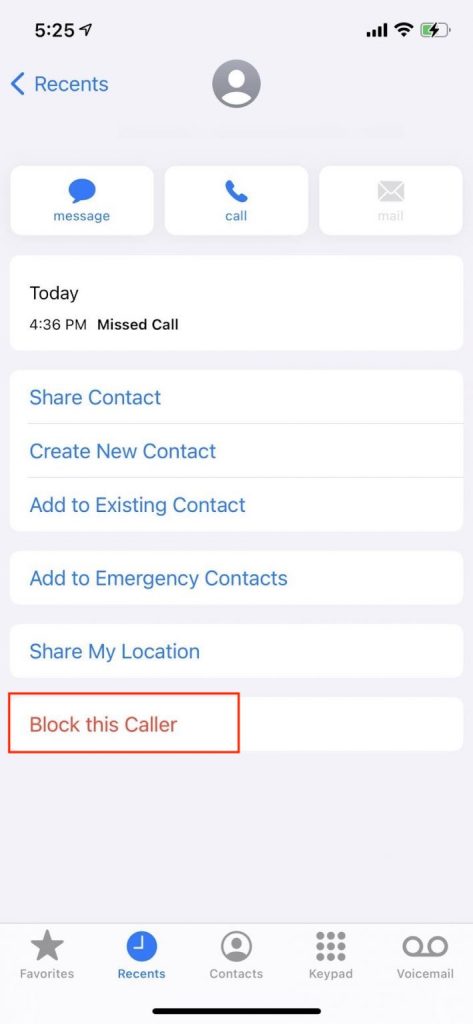 Cell phones may have slight variations of call blocking but most, including iPhone and Android, operate the same way using easy-to-use blocking features built into the phone. To block a specific caller on these devices, go to the number, contact, or voicemail you want to block and tap the block button. You may need to tap the info icon to get to all the options and then tap block. You can unblock by doing the same thing.
On some phones like Samsung, you may need to tap the three dots on the contact or recent call list to get to the block feature and other options.
Samsung also has a block list in the phone app you can manage so you won't even see a blocked number when the person tries to call you. Their text messages won't show up either. They are non-existent. You do this by adding their number to the list and their number is no longer visible. 
Google Voice
You can also block calls with the Google Voice service, which is a voicemail. To do that, visit voice.google.com and open the call tab. Find the number, click the three dots beside the number, choose a block, and then confirm.
Third-Party Call Blocking Apps
Many cell phone companies offer spam detection applications that are included with your phone plan. They identify spam, sales, and other types of unwanted calls and identify them to you as possible spam. They aren't blocked. Your phone will still ring but the caller ID will say "spam likely" or some other similar message. 
Those who want more protection can download a third-party call-blocking app. These are apps from private companies you can add to your smartphone to identify and block calls. Some are highly effective.
Many are free downloads while others are paid. Some of the most highly touted are RoboKiller, YouMail, and TrueCaller. You will need to research which app may be best for you as some are geared toward personal mobile phones while others offer specialized needs for business and high-volume in-office phone systems.
Each app has different features. For instance, RoboKiller is primarily for call screening and stopping scammers. YouMail is built for those on small business teams to use and is scalable so it can grow with the business. TrueCaller is a strong, comprehensive platform that includes screening, messaging, and other features for phone systems with high traffic. 
Other apps, like TrapCall, can unmask incoming calls and Call Control can block calls on both business mobile and landline phones.
Managing Caller IDs: How to Identify Spam Calls
Spammers are cunning. They are now spoofing numbers that look familiar to you so that you answer. This may be a familiar area code or a number that looks like the phone number of a friend or relative. It's important to understand how to identify spam calls to avoid them.
The first thing to do with all phones is to make sure your caller ID is on. Some phones have the feature where you can turn them off and on. This is typically found under the settings of your phone.
A second feature you will want to make sure you turn on is the spam filter feature. These are mostly on mobile phones but some landlines may have them as well. The caller and spam ID features are also found under the options, then settings, to spam and call screen.
Some other tips are to look at the number closely to see if it's one you know or just similar to a known number and where the call is originating. Some spam numbers will have a general origin like a state rather than a city and state. Spam calls typically will be absent information compared to normal calls. These first few seconds can help you separate spam calls from those truly trying to reach you.
Practicing Call Hygiene: Tips to Avoid Unwanted Calls

Some basic habits can help reduce the number of unwanted calls to your phones. The first tip is not to fill out online forms. Many online ads offer free stuff, sweepstakes, and other prizes for filling out basic information which always includes your phone number. What they don't tell you is that you don't have to include your phone number and can go with just an email.
Checking the box permits them to call you even if you are on a do-not-call list.
A second tip is to swipe no or hit decline when a suspected spam call pops up. Like everything else, spammers and telemarketers use algorithms to determine who they should contact. Not answering is filed into the algorithm and lets them know they are wasting their time with you, so they call less often.
A third way to improve phone safety is to file complaints every time you receive unwanted calls. This is particularly helpful if they call outside the lawful hours designated, like after 9 p.m., on holidays, or on Sundays. Callers soliciting during these hours can be fined or even sued by you. 
You can report the number to your provider by calling 7726 in the U.S. or calling the FTC at 1-888-383-1222 with the phone number of the offending person. You can also register a complaint online at ftc.gov/complaint.
Be Cautious with Sharing Contact Information
Everyone should be cautious about sharing their phone numbers and contact information. That can be hard to do when many people only have a mobile phone and use it for everything. However, you should never include it in email lists, sweepstakes entries, or other forms.
Be sure that those businesses that do have your phone number have a privacy policy and don't sell your information before signing up.
Opt-Out of Marketing Calls
Ways exist to opt out of marketing calls. The first is by calling the number back or picking up the recorded call and hitting the number for opting out. By law, all recorded calls must include an opt-out number you can tap to be removed from the list.
Those who find themselves talking to a telemarketer should immediately tell them to take you off their list. By law, they must. You can also register at the National Do Not Call Registry. Go online at DoNotCall.gov or call 1-888-382-1222 or TTy at 1-866-290-4236.
Staying Informed: Keep Up with Call Security Trends
It's important to stay updated on the newest security efforts to make sure you stay ahead of scammers and unwanted calls. Ways to do that include looking at professional journals on the subject like the Journal of Cybersecurity and Privacy, Fraud Magazine, and Infosecurity Magazine.
The Road Ahead: A Safer Communication Experience
The future of security has many bright spots with more robust measures and the ability to identify callers and manage who calls and contacts you. Identification is one hot 2023 security trend. These types of advancement also limit access to data, networks, and resources within organizations to those with trusted credentials.
This top-down security approach will be good for the consumer as they will have less to contend with in the future. However, your security will always remain your responsibility. Using the features already available like call blocking, spam ID, and reporting unwanted callers will help make your technological life better, more secure, and safer.
Conclusion
Unwanted calls can be a problem and annoying but you can provide yourself with security by using features like call blocking, putting your number on the National Do Not Call List, and being careful about who has your phone number.
Familiarize yourself with your phone and all its security features so you can make the most of them. Don't answer calls that are unidentified or where you don't know the number. Use the mandated opt-out option on unwanted calls and online marketing forms.
Maintaining your privacy is under your control and you can make yourself, your electronics, and your communications safer by taking these simple steps.