Just like that old children's game of hide-and-seek, tracking a person down can be challenging and time-consuming. Yet, in the digital age we live in, you no longer have to rely on human error or guesswork to find out where someone is – you can use technology to help you find them in a pinch.
Whether it's tracking down an old friend, keeping tabs on your kids, or just finding out the current location of a mobile number, modern technologies give us all the power we need to locate someone quickly and easily.
So, how to track the live location of mobile numbers? In this article, we'll explore three different solutions to help you find a person's current location in real-time. Read on to learn more!
Solution 1: Using Number Tracker to Track Live Location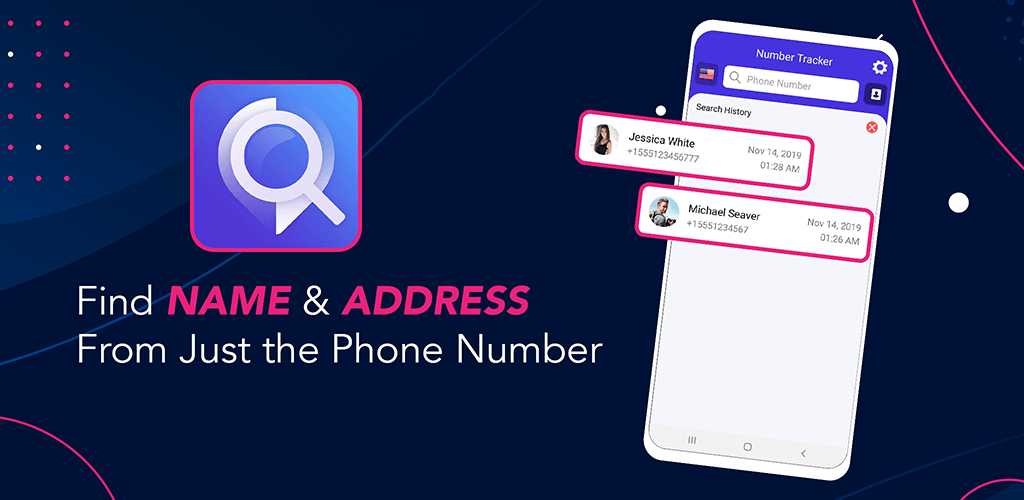 Imagine being able to track your friends or family's current location using nothing but their mobile phone numbers – it sounds too good to be true, doesn't it? But with an app like Number Tracker Pro, it is possible.
Not only is it powerful and the most cost-effective solution, but it also provides detailed reports on anyone you're tracking. While you do need to signup and purchase a subscription, it's definitely worth it if you want accurate and reliable location tracking. Let's see how it works:
How to Use Number Tracker Pro to Track a Live Location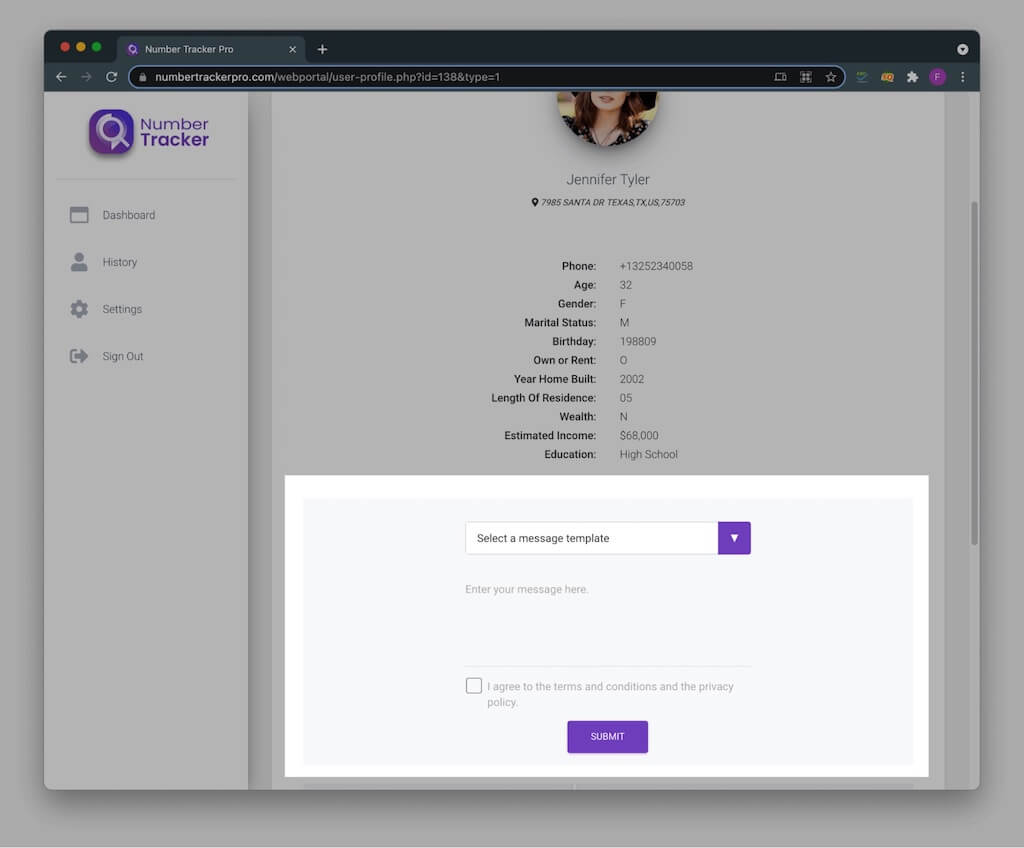 Have you heard about the tracking URL feature? Well, using this particular feature of Number Tracker Pro, you can send someone an invitation to share their location with you. The URL is sent via text message and just has to be clicked by the person whose location needs to be tracked.
As soon as they accept the request, their live location will be shared with you in real-time. Here's how to use it:
1. Register for Number Tracker Pro and purchase a package that best suits your needs.
2. Go to the search bar in the app and enter the cell phone number of who you want to track.
3. Click on "search" and then hit "start tracking."
4. The system will send a location-sharing URL to the target phone number.
5. Once they click on the URL and accept the request, their real-time location will be shared with you – it's that easy!
Plus, an added bonus of using Number Tracker Pro is its incredibly detailed report. Besides phone location tracking, it'll also provide you with the person's name and address as well as any other public information available.
So, whether you're trying to find someone or need a better way to keep track of your kids while they're away, Number Tracker Pro is the ideal GPS location-tracking solution. Even if you don't need to use it often, having this powerful people-search engine and online GPS phone tracker in your tool belt can really come in handy when the situation arises.
Reverse Phone Lookup
Get the Owner's Name, Address & More!
Solution 2: Locating Someone's Live Location with Google Maps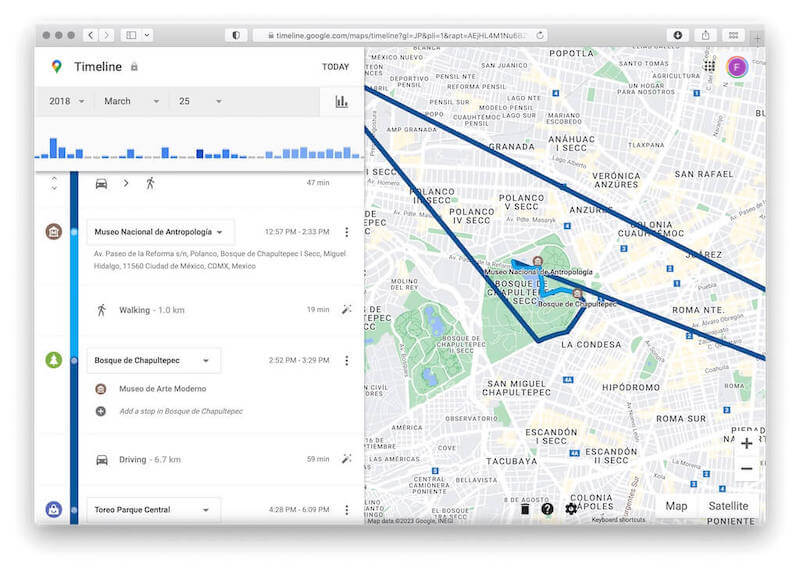 When it comes to tracking someone's live location, you can't go wrong with something that almost everyone has access to – Google Maps. It might seem like a no-brainer, but not many people utilize the power of this great service. 
Often overlooked, Google Maps is the perfect solution for family and close friends who want to stay in touch without having to connect all the time physically. Plus, did you know that it also has a location-sharing feature built into its app? With just a few simple steps, you can easily view the location of someone else in near real-time.
Use Google Maps to Find Someone's Location
Whether you're trying to coordinate a meeting or just want to know someone else's whereabouts without having to ask them, Google Maps is an invaluable tool. Here's how you can use the app for live phone location tracking: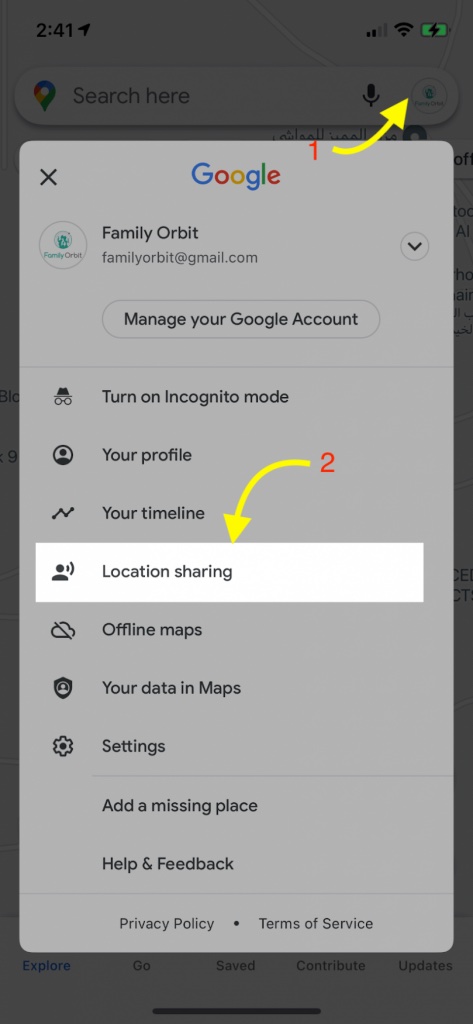 1. Make sure the location-sharing feature is enabled on both of your devices.
2. Log into your Google account and open up the Maps app.
3. Select "your location" to make sure your mobile phone is able to send out a signal or request.
4. Select the person you want to share your location with and select the amount of time you'd like them to be able to view it for (can be one hour or indefinitely).
5. You're all set – home in on your family and friends' mobile phones location or location history at any time by selecting their profile.
It's just that simple. Plus, you can easily set a timer for how long the other person will be able to view your phone location. This way, you don't have to worry about someone seeing your real-time location forever – which can be useful if you just want to let them know where you are at a specific moment.
The great thing about Google Maps is that it's a familiar and easy-to-use solution that most people already know how to use. And since you don't have to download any third-party apps if you're already a user, it's the perfect way to stay informed on someone's phone's location – quickly and hassle-free. This free app is perfect for Android users and iOS devices alike.
Reverse Phone Lookup
Get the Owner's Name, Address & More!
Solution 3: Keep Track of Your Family Members with Family Orbit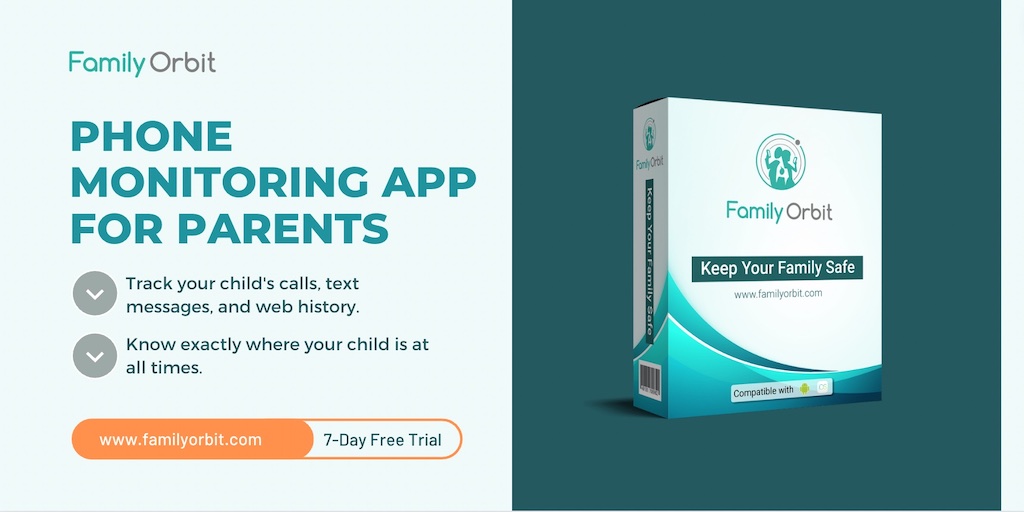 Looking for a more secure solution to keep tabs on your family? Family Orbit is the way to go. It's an all-in-one parental control app that offers unparalleled security and peace of mind when it comes to kids aged 12 or below.
With features like geofencing, live mobile location tracker, speed limit alerts, and more – you can track everyone's phone number location without them ever having to know. If you're looking for a dependable way to look after your little ones when you can't be around, then this is the app for you.
How to Use Family Orbit to Find Live Location
Here's how to track location among friends and family with Family Orbit:
1. Download the app on your device, sign up for an account (it's free!), and then start inviting other family members to join your Family Orbit network.
2. Once you're all connected, you can now set individual settings for each person in your family – such as for location tracking and geofencing.
3. To keep track of everyone's location, simply access the Family Orbit dashboard, and you're good to go!
As mentioned, this app is all about accuracy and security. With its robust filtering and blocking features, you can restrict access to adult content on any mobile device that's connected to your network. Plus, you can also set specific time restrictions or site permissions when it comes to app usage – making sure your kids don't spend too much time playing on their phones.
Family Orbit is an incredibly useful tool that keeps your family safe and connected – so what are you waiting for? Try it out now and rest easy knowing you can track the cell phone locations of your little ones, no matter where they are!
Solution 4: Trace the Mobile Number Using a Mobile Network Provider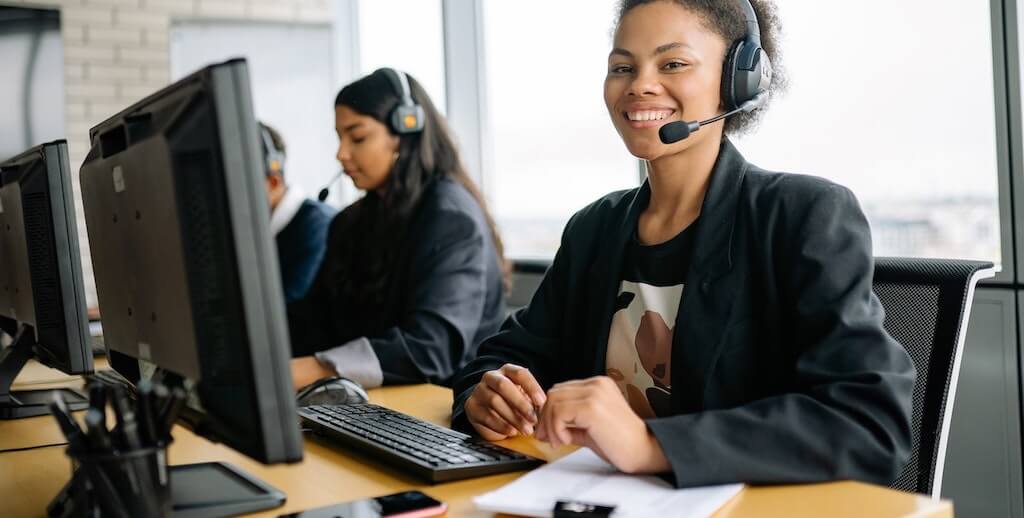 Did you know that your mobile service provider can help you track someone down? That's right – with a legitimate request and permission, they can be able to provide a general location under which the individual might be.
This is because service providers are required by law to keep records of all their subscribers, and your request allows them access to those specific records.
A lot of people don't realize that privacy law is not all-encompassing, and in some cases, it's totally okay to look up someone else's location as long as you have a valid cause.
Law enforcement can do it to track the phone number locations of criminals, the government can use its services to detect frauds, and you—as a concerned family member or friend—also seek assistance for tracking down your loved one.
Reverse Phone Lookup
Get the Owner's Name, Address & More!
Solution 5: Apple Find My Feature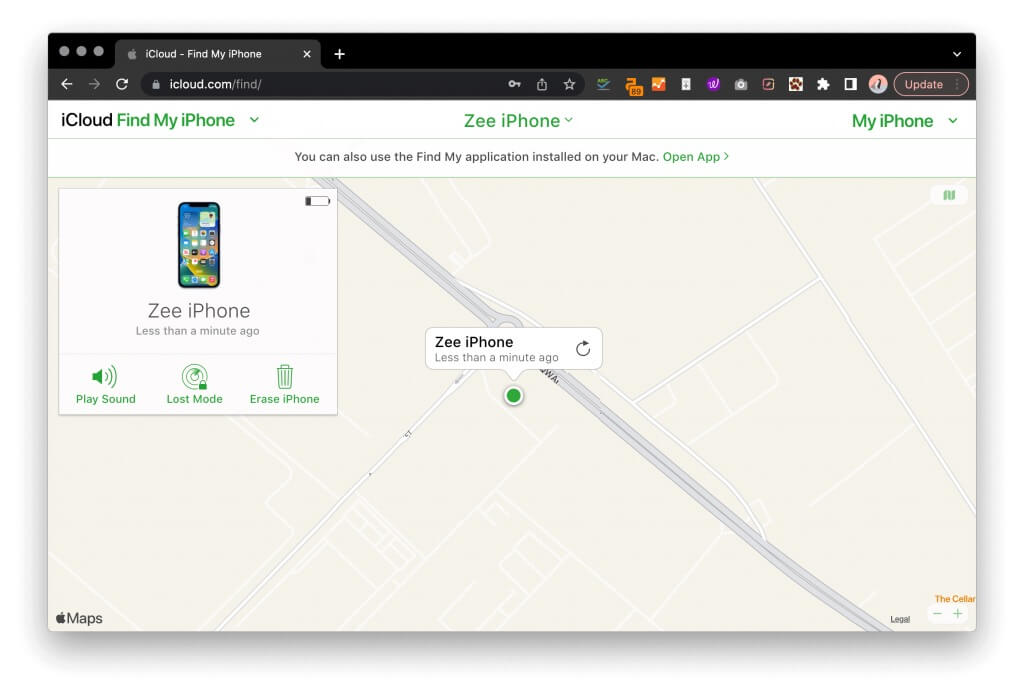 Do you know someone with an Apple device? Well, they can take advantage of the Find My feature, which helps a person find their device if it ever goes missing. The great thing about this feature is that it allows anyone to track any Apple device via the Find My app remotely. For example, you can easily track your kid's iPhone location in real time if you ever need to. 
Plus, as a parent or guardian of someone with an Apple device, you also have access to the app and can view their location when they're connected to their Apple account.
How to Use "Find My" to Track Someone's Location
To use the Find My app for tracking someone's cell phone location:
1. Make sure the Find My app is installed on the person's device.
2. Log into your own Apple account and open up the Find My app.
3. Select the location you want to track from your list of connected devices, and then hit "start tracking".
4. You can see the device's exact location in real-time within a few seconds.
In addition to providing an overview of where someone is located, this app also provides detailed info about potential routes if the phone's user is on the move. You can also set up alerts, so you know when the person has arrived at or left a certain location – this feature helps to keep tabs on them without constantly checking where they are.
It's really that easy to use the Find My app for tracking someone's mobile number location – with no SIM card required. 
Conclusion
Finding someone's cell phone location can be tricky, but with all of today's technologies, it doesn't have to be as daunting as it used to be. Whether you're looking for a real-time location-tracking solution or just want to track someone down quickly and easily, the five above solutions can help you do exactly that – with no questions asked!
From Number Tracker Pro, which gives you detailed reports on anyone you're tracking, to Family Orbit, which is an all-in-one app that provides unparalleled security and peace of mind when it comes to monitoring little ones – there are certainly some really good mobile tracking apps out there that can help you find someone quickly no matter the situation.
So, if you ever find yourself needing to track someone's cell phone location down, keep the above solutions in mind. Who knows – they might just come in handy one day!