Mobile Tracker apps allow you to monitor and track your text, calls, photos, and social media activity from your child's phone.
You can also track the real-time location of the device as well as keep a record of the history of places the tracked phone has been to.
This helps you to recover a lost mobile phone, get the location address, and details of the associated mobile number. Mobile Tracker apps help monitor the child's phone… why? Besides monitoring your child's phone, Mobile Tracker apps help you recover lost phone as well as keep a backup of your content on the cloud.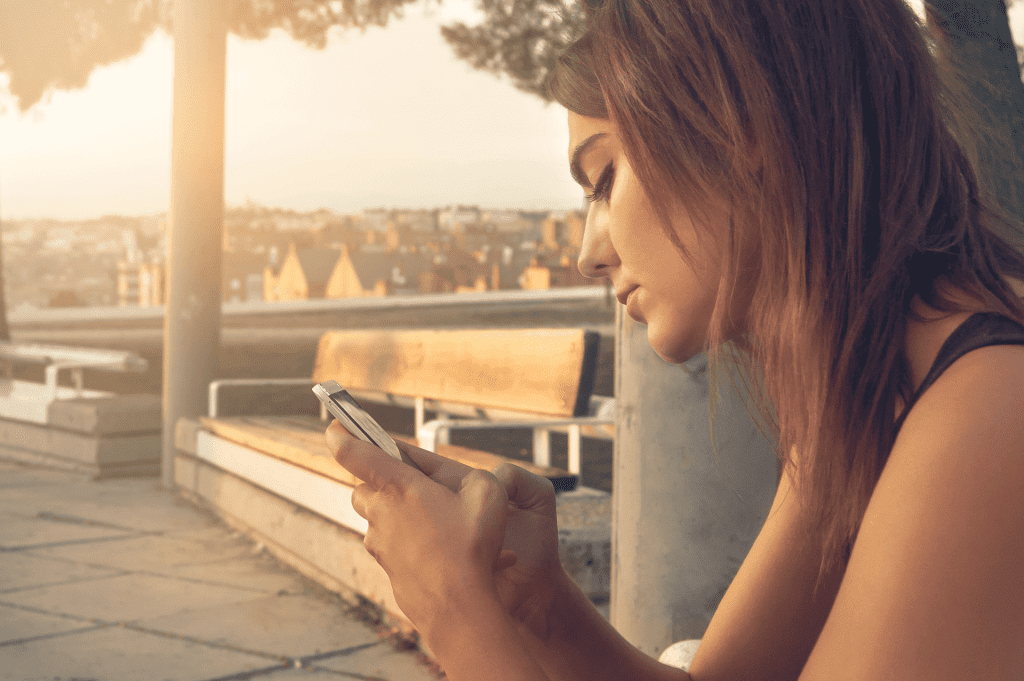 In case you lose your phone, you can still have a record of your activity and logs of your data online. Here is the list of the best free mobile tracker apps for Android and iOS
FamilyOrbit
This is perhaps the most agile and feature-rich app in the mobile tracker market. It's got the following features and more. it's $4.99 a month.
Screen monitoring: you can see exactly what your child is up to at all times. You can use your phone to see what your child has been viewing, watching, writing and using their phone for, how long, when, where, etc.
Call records: you will always know who they are keeping in contact with, thanks to this feature of making a record of all their calls.
Photos and videos: parents will always have access to the photos and videos they are taking. This helps parents to know if they are up to no good or just hanging out with friends and using social media. It's also good to know if they are being abused and forced to take photos that are not appropriate.
Websites: you will also know what kind of websites they have been visiting and therefore, protect them from adult content etc.
Location: you can track the real time location of the phone which is very handy if your child is walking home from school.
TeenOrbit
This is an app that is much like the above-mentioned but with fewer features and one might say, lesser overall. It's a great spy app to keep an eye on your teenager. It's free.
Dashboard. This is where you can access all the features in one place. It makes thing easier for you, especially for those parents that aren't as familiar with technology. You get regular updates of what they have been doing, such as call records and location updates.
Messages. This is an innovative way to check their messages. You see the name of the contact. What they have been talking about, time and date the messages were sent and or received, etc.
Email reports. You also get fresh email reports so you can set up something like a weekly summary if you'd like to keep things simple. This is perfect for passive users who want to just get an overall gist of what's going on and don't have time to check in everyday.
Contacts. With this feature you can see what kinds of contacts they have in their address list. If you don't want them to hang around certain kids or someone has been abusing them, you can get them off their list and monitor it.
Number Tracker Pro
This is an app that specializes in tracking number IDs and contacts. It's a general app for just keeping track of those that are contacting someone and the history of their communications. It's free.
Search. You can search for a number in their contact list and see the profile they have. Many of us give profiles to the numbers we have. So you can see their name, photo and number.
Address. With this feature you will be able to see their address if they have been given one. They can also be given a website as an address as well, which is quite common these days.
Profile. It allows you to see everything, such as their address, name, number, career, education and relationship status. This gives you additional information about a caller. This could come in handy if you are meeting a lot of people and need to keep track of who they are. This is needed for people with busy lives in the world of business.
Not much else to say about this one. It's simple, it's free, it's a good app that does the basics very well.
Mobile tracker
Social media. Track their messages and general contact history on their social media account. This is excellent for kids that are on social media a lot and parents aren't too familiar with their activities.
Remote control. It sounds as awesome as it is. If you can see your child is not doing something they should be, like switching the phone off during bedtime, you can remotely take control and switch it off for them. This can also be used to take a photo from their phone, great for when or if the phone gets stolen.
GPS. always know where your child is with the GPS location tracker feature. Inherently, this is useful for when your child is out and about with their friends or alone.
Calls. Track their call history with this feature. It's pretty much the same as all the others.
A great app that is also free! There are some features that others do better but it's overall, a good download. Its free.
Apple Find My
Location. One of the best location apps for finding where you are on a map. The GPS tracking is very accurate and is directly made by Apple. This is why it's so intuitively merged into the app and easy to use.
Watch. This app also works for your watch. So if you're going out for a run you can use it to track your movements. Your phone will also store a log of the locations you have been while wearing the watch.
People. You can also track people who are using the app. If they are in your city, the app will let you know so you can perhaps, made a dinner meeting to catch up with your friends and family.
Photos. The app has photos of the contacts on your list that are using the app. So you can see if Martin is in Seattle and where Melanie is in New York, etc.
Platforms. You can check where your iPad and your AirPods are using the location tracker system. This lets you know where your tech is, so if it gets stolen you know where to look.
This app is great. The visuals are brilliant and it's very easy to pick up and use. However, it doesn't offer you other features like call tracking and email tracking. But, the app is very well made overall. As part of iCloud, the prices vary from $0.99 to $9.99 a month.
Google Family Link
Content. Guide the type of content your kids are allowed to consume. This means you can select the videos, music and things they read. Just use the feature to eliminate certain words and the app will hide the content that has those things in it.
Management. You can manage what kind of apps your children use on their phones. You give the green light or red light to the things they are doing.
Feeding. You can give your child some suggestions with the settings you set for them. Give them some suggestions for education, entertainment and general knowledge.
A basic app, great for a light touch parenting technique. You always have full control but it's not as intrusive or limiting as other apps. It all depends on your parenting style. It's free.
Hoverwatch
Tracking. Secretly track what your children are doing on their phones and you can see what they get up to. This is great for keeping them away from certain content that is not appropriate.
Invisible. You are always completely invisible and cannot be seen by your children. So you can snoop on their phone and they will never know. It's called 'hoverwatch' for a reason!
Social media. Track their Facebook, WhatsApp and Viber. You can see all their posts and the things they are consuming.
Geolocation. Much like other apps, you can see their exact location all the time.
A great app, with lots of features, making it easy to use and enjoy. The layout is very clear and brilliant for parents who want something simple and to the point. It's $9.99 a month.
Verizon Smart Family
Location. Track their location with ease. Every family member that has the app, is represented in the app's location finder of each smartphone. It shows this on one giant map.
Price. it's $4.99 a month but for premium, it's double this.
Charts. Get to see who is using what and how much of it. See if your kids use social media more than you, YouTube or emails, etc.
Calls. Track how many calls are made and or received, who they're from and for how long.
This is a great app, and perhaps one of the best. The layout is very clear and easy. You do have to pay to use it, but it's always getting updates and the software is cutting edge.
Mobile tracker apps are great for different types of things. They can be used to keep your children safe, and less addicted to their phones. But they can also be used to keep track of your phone if it should ever find itself in the wrong hands. More and more smartphone users are looking into these types of apps because when you spend half a grand on a new phone, you would like it to be redeemable if it gets stolen. You would also like its features to be tightly controlled if you have young and vulnerable children who need a phone for their own safety and communication with their parents.