Getting Started
To perform a background search on the person associated with the phone number, simply login to the Dashboard and search for the phone number here: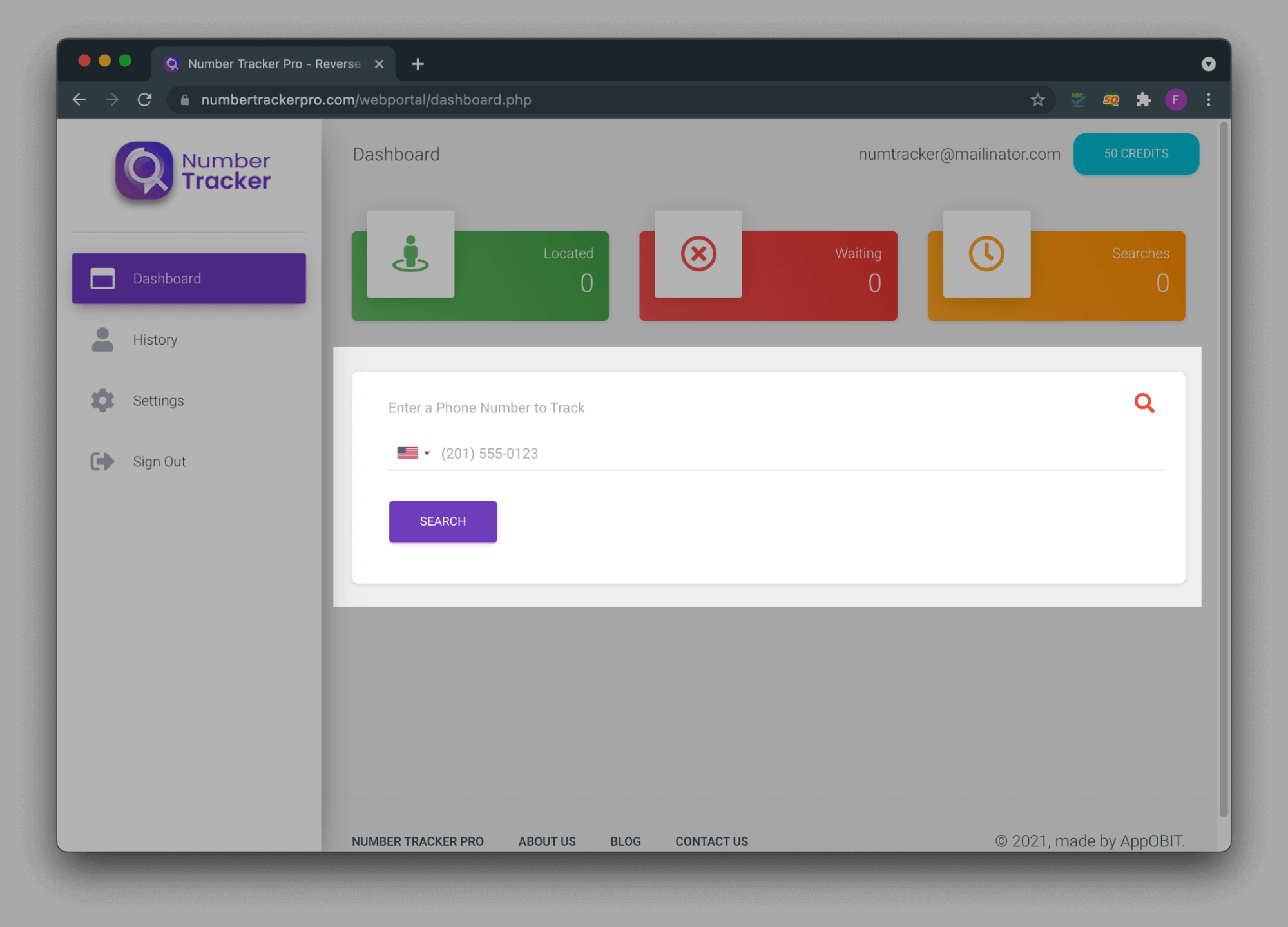 Once you have the profile screen visible on your screen, click on the Background Search tab: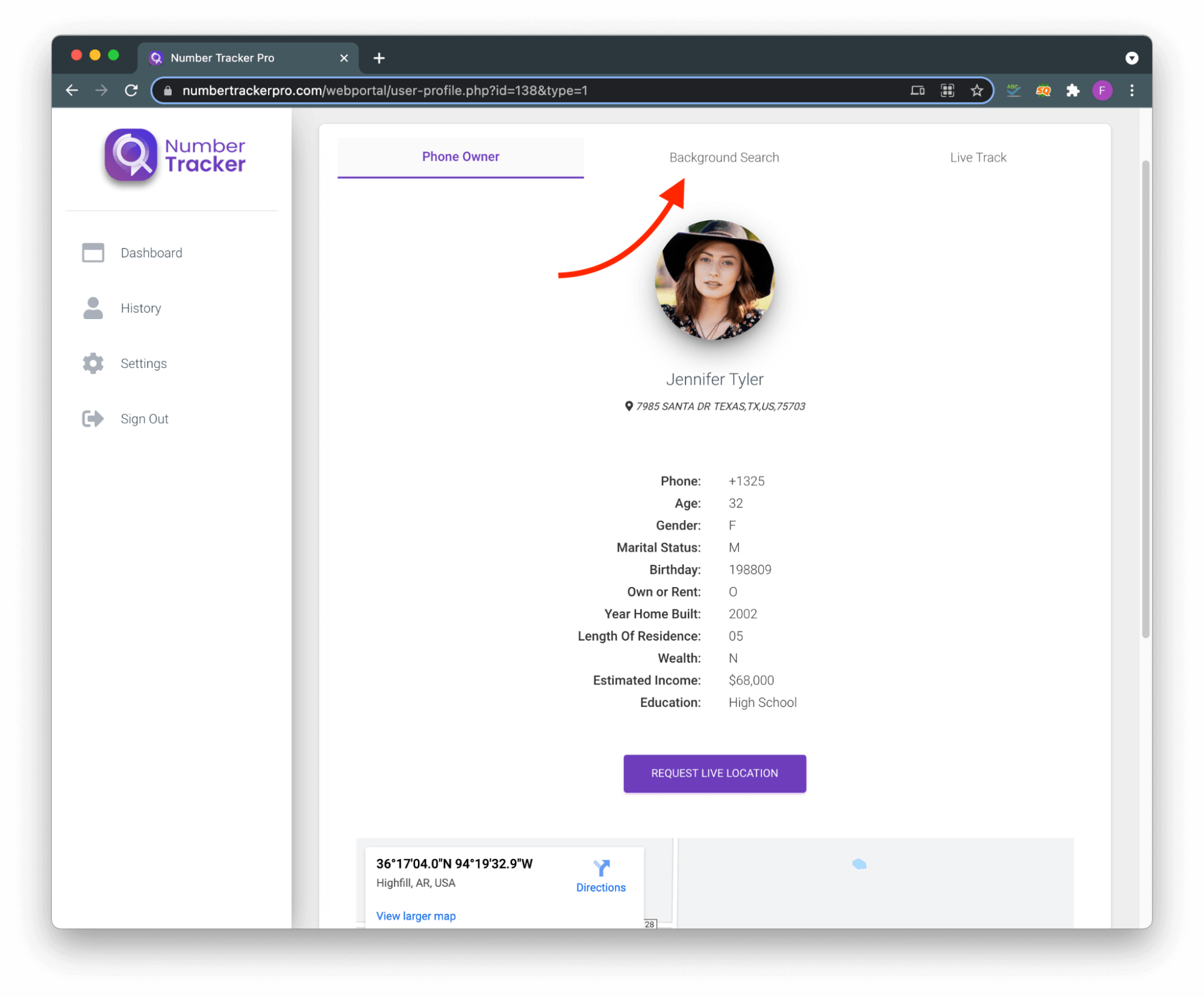 Number Tracker will scan all the background details of the person and present to you in a timeline manner with the latest record being on top:-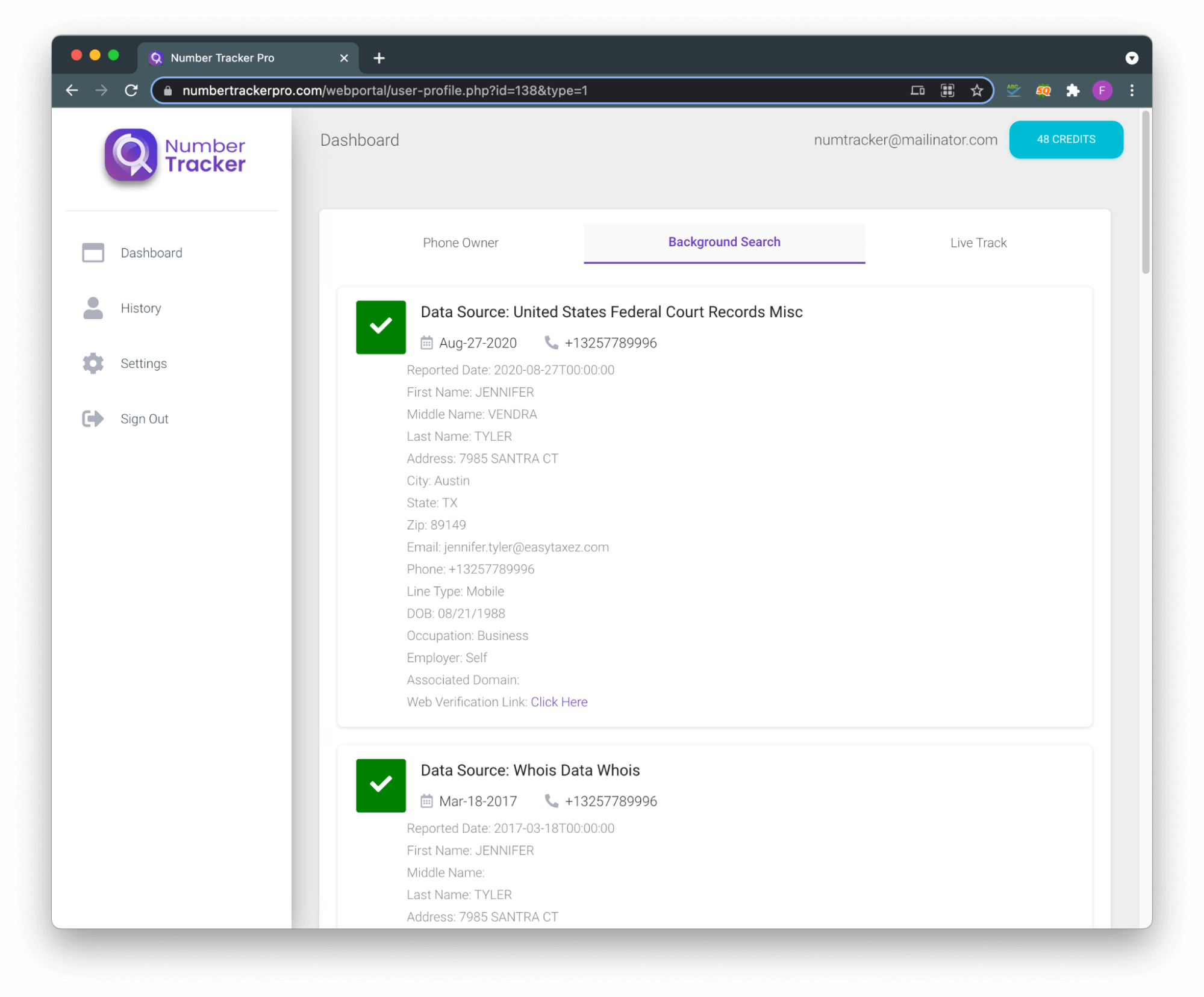 The date denotes when the entry was made in the specific record. You can find various details such as Address, Email, DOB, Occupation and Employer. Please note this may vary from the "Reverse Phone Lookup" data as this information is as per the records from the said public source.