Instructions

To perform a real-time location search on the person associated with the phone number, simply login to the Dashboard and search for the phone number here: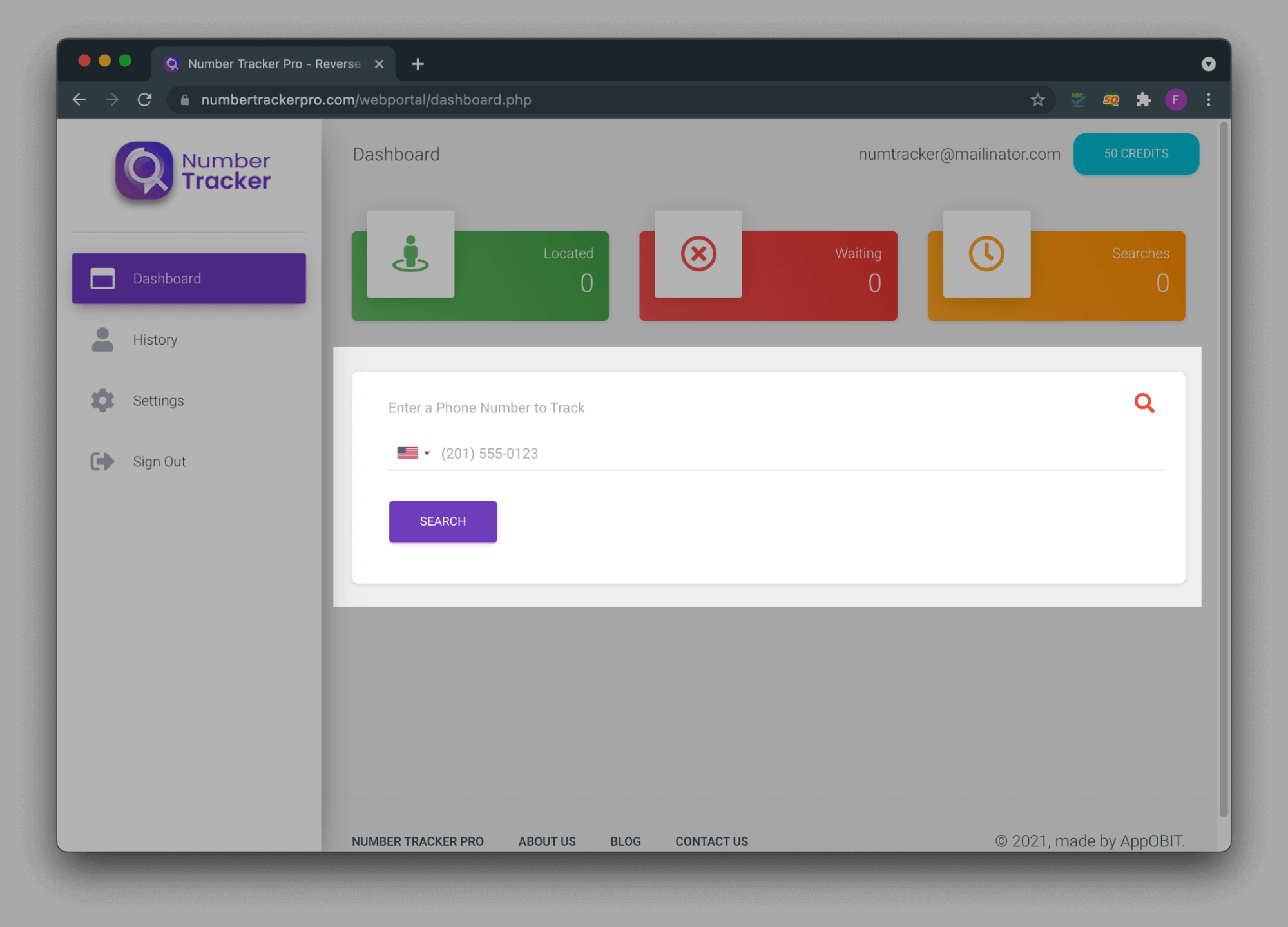 If you have already searched for the number, view the same in the History section, it will show the Profile screen like below: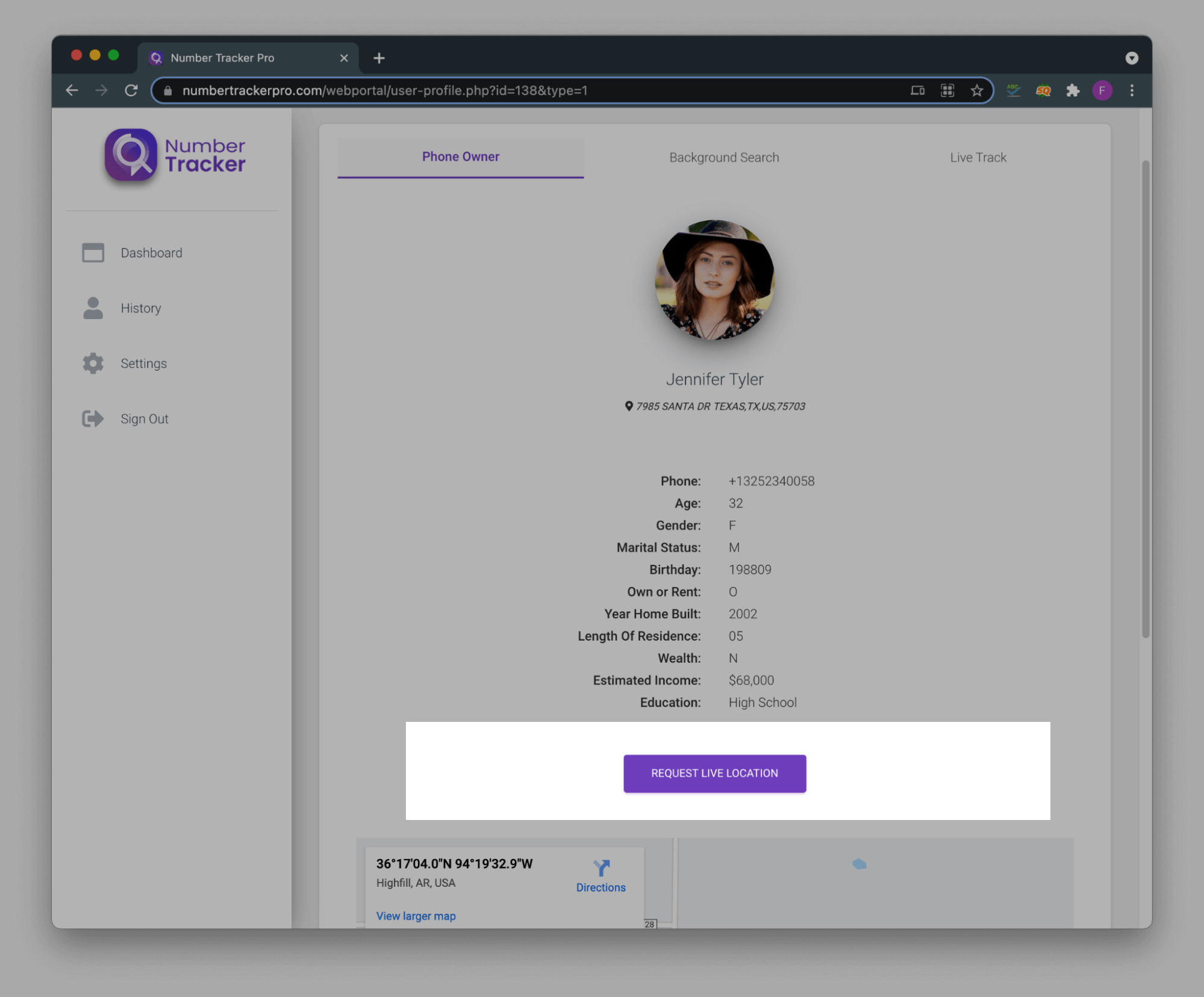 Click on the button labeled, "Request Live Location". A pop-up will appear, select a message template or write your own custom message, and click on the Submit button.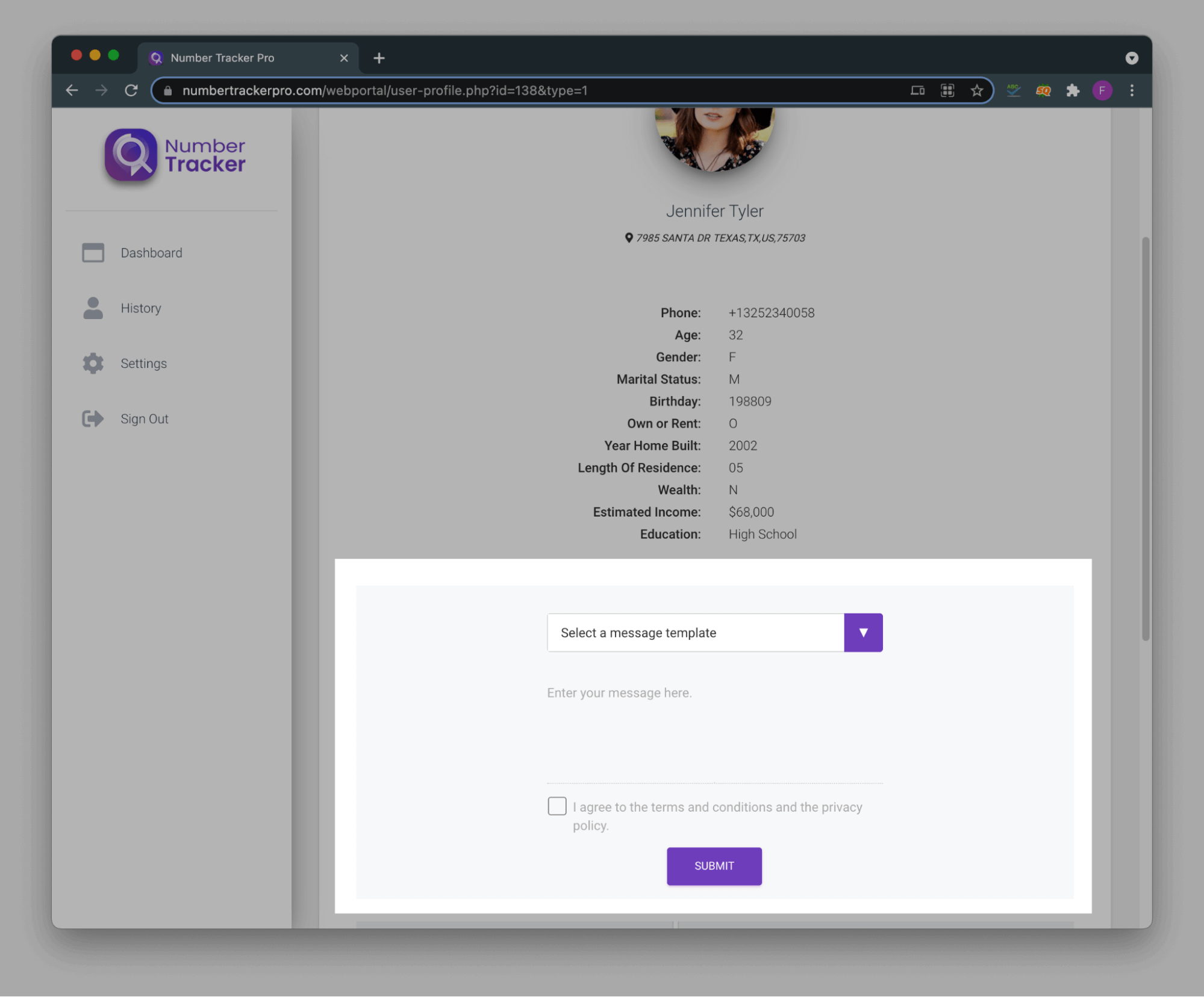 A text message will be sent to the phone number with your message and a tracking-link. Once the user taps on the tracking-link and consent to the location request you will receive an email with the location of the phone. You can also go to the Live Track tab to view any previous and current location requests and their status.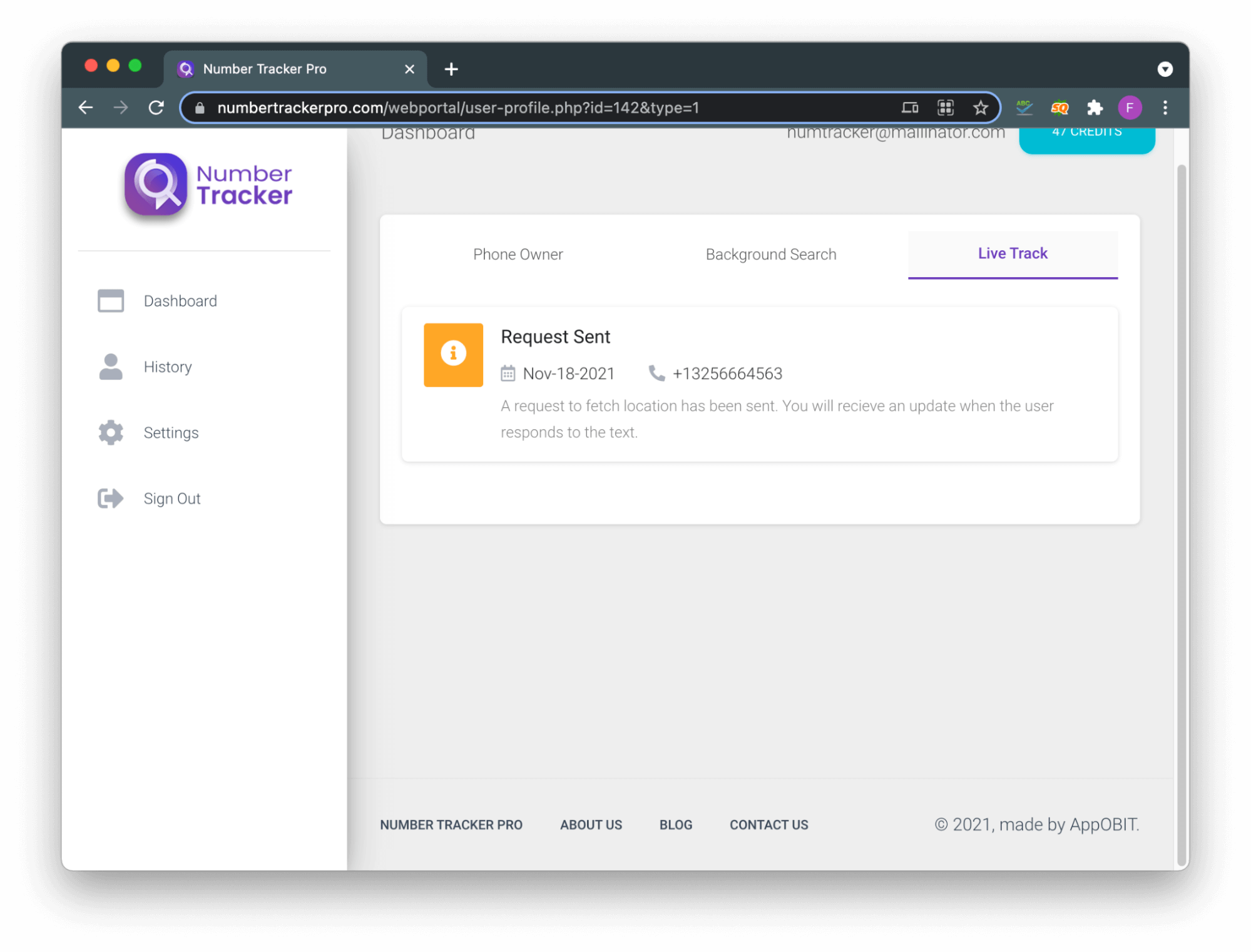 Click the View button to check the location on a map. You can request for location multiple times, each request consumes one credit.