We've all had phone numbers call us that we simply don't recognize. It can be frustrating and even concerning when you want to know who's trying to call you but you have no way of finding out. Returning calls from numbers you don't recognize can be risky with so many scammers and cybercriminals out there, and that's why it makes sense to find out who's calling you before you decide to call back.
There are a few things you can do if you want to find out exactly who it is that's calling you, and we're going to talk you through that whole process today. The tool that you'll want to use when trying to find someone's address and identify based on nothing more than their phone number is an application called Number Tracker. Find out more about that and how to use it below.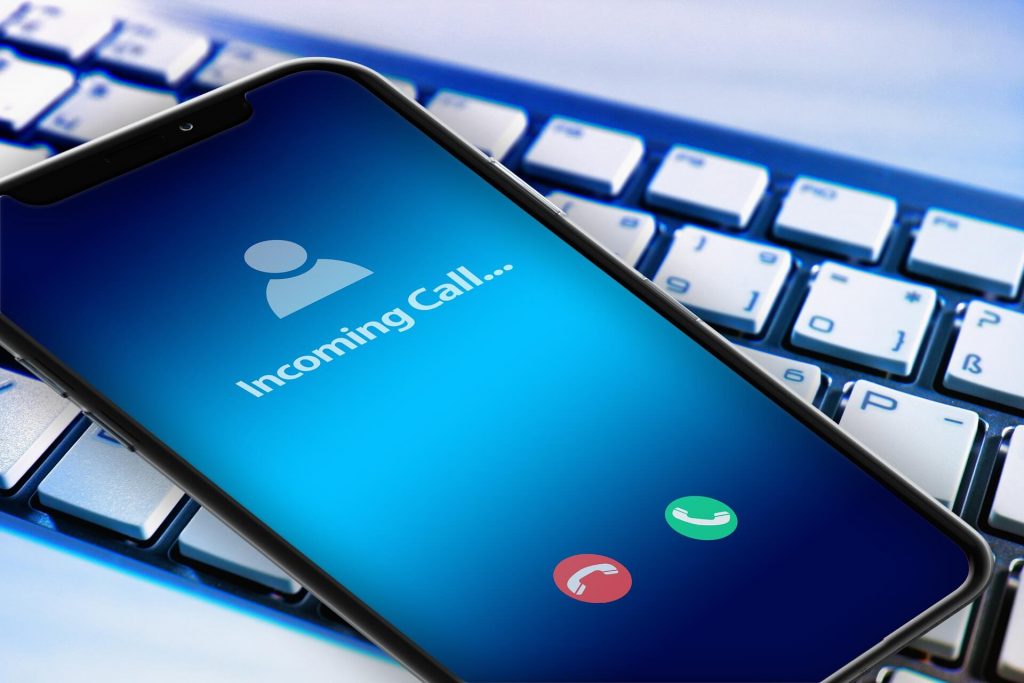 What is Number Tracker?
Number Tracker is an application, and you can sign up for free, so you're covered no matter which type of smartphone you're currently using. Once you've created an account and bought some credits, you'll be able to start using it as a way to get to the bottom of who has been calling you from a cell phone number that you don't recognize. 
Signing up is easy, and you don't have to register for a subscription either. You can just sign up for free and then pay for credits, meaning you only pay for the times when you use the service. So if you only want to find out one phone number, you'll have to pay for the required number of credits rather than signing up for a subscription. Of course, you can use the subscription model that comes with the Number Tracker Pro service if you think you'll be needing to use Number Tracker regularly.
Search for Any Number
Once you've signed up and you have the number of credits that you need to have, you can start the search for the number that's been calling you. The good news is that with the help of Number Tracker, you can find information on just about any number. You can search any number you want, and the data available covers phone numbers all over the world.
It'll help you get to the bottom of the mystery of who's been calling you. The whole process of making a search and getting the credits you need in order to carry out the search is very simple. And it's even easier if you're using the Number Tracker Pro service, which works on a subscription basis. Whichever works best for you, you won't be let down by the user experience.
View All the Available Information
When you've made a search, you'll be presented with all of the information you're looking for. Most importantly, you'll be able to find the address and name of the person that's attached to the number that's been calling you. You'll also be able to find out the location of that person on a map, so you can see their address and their current place of work or education.
You can then make the most of the data in whatever way you wish to. You can decide whether you want to call that person back. The peace of mind that comes with knowing that the person that's been trying to contact you isn't a scammer and is maybe even someone you already know is great. You can then call them back or get a better understanding of what that previous contact was about.
How Accurate is the Data?
Various public sources and public records are used to source the data that you've been looking for. This helps ensure the information you're looking for is accurate and up to date in accordance with the most up-to-date records found online and in public records. As that information updates, the details we provide to customers like you will be up to date as well.
Of course, when you're looking to retrieve important information like this, you need to know that it's going to be as accurate and up to date as it possibly can be. There are no guarantees that all information will be perfect but the service ensures that as much as possible is done to make sure that records are as accurate as they can be.
Key Features
There's a range of key features that you can take advantage of when using Number Tracker in order to find someone's address with just their phone number.
One of the best features offered by Number Tracker is tracking on a map. This gives you not just the address, but a visual representation of where that person is based. This might give you a better idea of who or which organization is trying to contact you.
The searches you make are also discreet and anonymous. That means the person whose information you're trying to learn more about isn't going to know that you're searching for their details, and that's something that can be very beneficial if you want your identity to stay hidden.
The tracker can be used worldwide with any phone number, and the service offered by Phone Tracker is also flexible enough to ensure you're not going to be blocked by the network for carrying out these searches. So there are no real risks involved.
No matter who the owner is or which network they're using, you're not going to have to worry about the service offering what you need. You should be able to find precisely what you're looking for.
If you make use of Number Tracker, it'll be easier than you might imagine finding someone's address just from the phone number you have for them. So by making use of it, you'll never have to worry about getting calls and not being sure who it is that's actually trying to call you, so give it a try.