Our phones are an integral part of our lives. With the click of a button, we can access plenty of services and resources right away. For this reason, knowing how to track a cell phone location for free in the USA and other countries is becoming increasingly important.
Whether you want to find a lost friend or keep tabs on your kids, this guide will teach you everything you need to know. From what to do and where to go, you'll be an expert by the time you're done reading. So let's dive in!
Reverse Phone Lookup
Get the Owner's Name, Address & More!
Overview of the 5 Different Methods to Track Phone Number Location
There are many ways to track phone number locations in the USA. Whether you use third-party apps, a website, or your own research skills, understanding the pros and cons of each option can help you find the best solution for you. Let's explore five different methods:
Method #1: Number Tracker Pro – Reverse Phone Lookup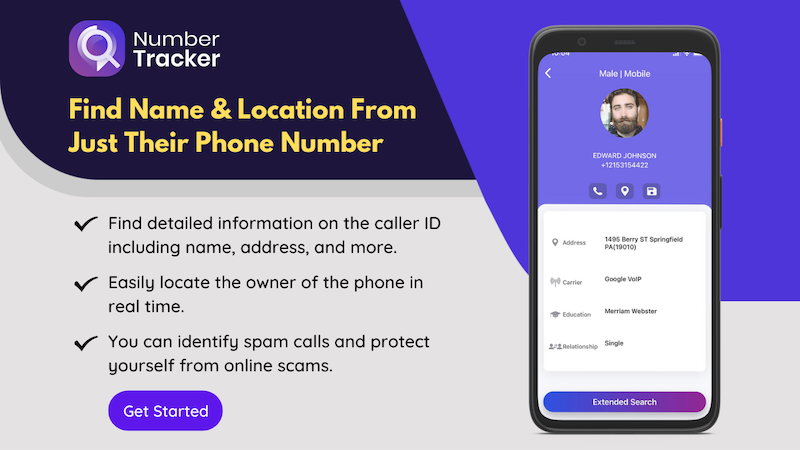 Have you ever wondered if there is a way to find out who is behind the mysterious phone number that keeps calling? Number Tracker Pro can help. This app offers a reverse phone lookup service where you simply enter the unknown number to get details on its owner.
But that's not the only way it can help you. It also enables you to conduct a background check and track someone's location. From finding a local number to unearthing hard-to-find contacts, this app has a lot of valuable features. Let's take a look:
Features
• Uncover the owner's name, address, and profile
• Provides a live map of their exact location
• Check the carrier name of the unknown number
• Conducts a full background check
• Works across all phones and networks in the USA
Pros:
• Comprehensive search results
• Easy-to-use interface for reverse phone lookup
• Accurate location tracking service
• No need to install an app on the target phone
Cons:
• Database available only for the USA
Pricing:
Number Tracker Pro comes with several credit options, starting at just $19.95 for 10 searches and $49.95 for 50 searches. The best thing is that these credits never expire, so you can use them anytime you need them. Plus, for any additional information you need, there's a pay-as-you-go option as well.
Method #2: CocoLookup – People Search App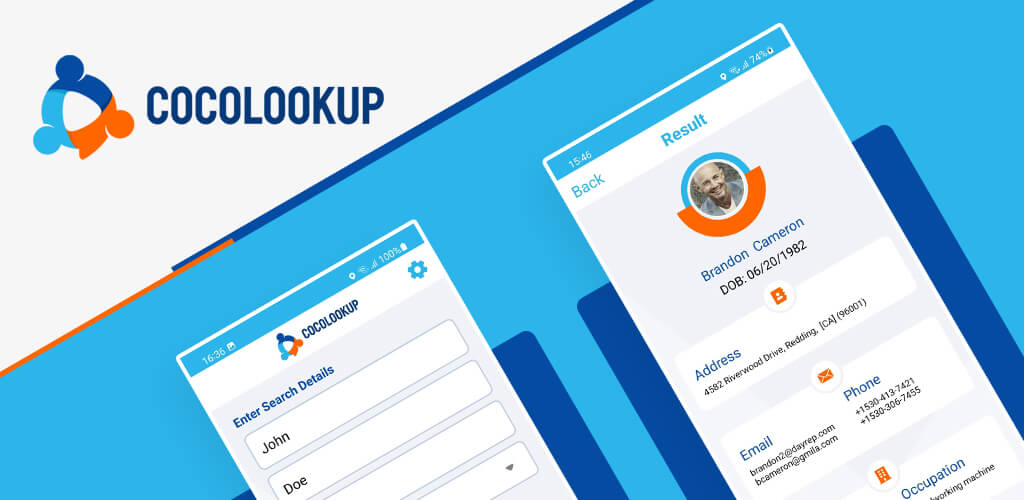 Are you trying to find out who owns a certain cell phone number? CocoLookup is the perfect people search app for uncovering hidden details. From finding out their name, address, and social media profiles to conducting background checks, this app has all the features you need to discover someone's identity. Let's take a closer look at what it offers:
Features
• Reverse phone lookup
• Comprehensive background check and criminal records search
• Address and name search with person-centered filters
• Live location tracking in real-time
• Search by email address
Pros:
• Comprehensive results based on the person's name or address
• Easy-to-use search engine
• Quick and accurate searching capabilities
• Affordable credit packages
Cons:
• Some personal information may not be available
Pricing:
CocoLookup's pricing starts at just $19.95 for 10 searches and $49.95 for 50 searches, with credits that never expire. It's a great way to get started searching out people who are hard to find – for whatever reason.
Method #3: Google Maps with Timeline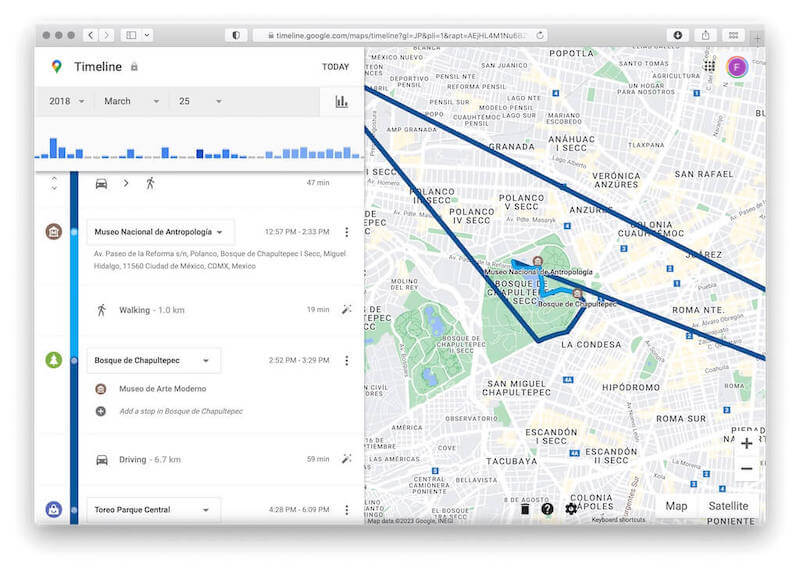 If you're looking for a way to find out where someone is or has been, then Google Maps with Timeline is the perfect solution. By simply logging into your account, you can easily track phone locations in real time and access historical locations as well. Whether you want to know where your family members have been or monitor someone else's movements, this app will give you all the details.
How to Use Google Maps to Track a Phone's Location
The great thing about Google Maps Timeline is that it's easy to use. All you have to do is open up the app and tap on the hamburger icon in the top-left corner. Then, tap on "Your Timeline" to see your location history.
To view someone else's location history, tap on the hamburger icon again and select "Devices." From there, you can choose the device you want to track. With Google Maps, you can also view locations on a map and see patterns or spot something unusual.
Pros:
• Free to use
• Easy-to-use interface
• Location history of multiple devices
Cons:
• Need location services turned on
• Must be signed in with your Google account
Method #4: TeenOrbit – Track location with iCloud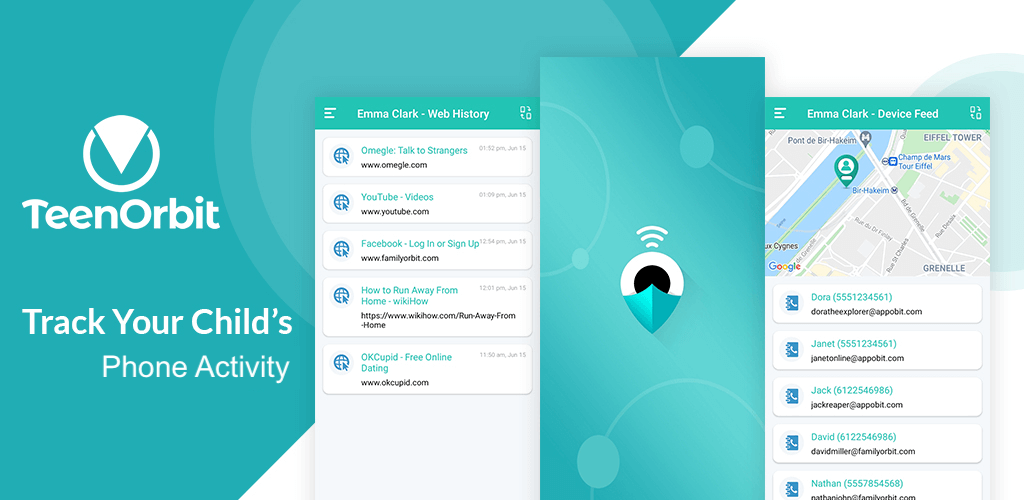 Are you looking for a way to track your teen's phone location? If so, then TeenOrbit is the perfect solution. With two-factor authentication bypass technology, this app enables parents to monitor their child's Android or iOS device.
What makes this app so great? Well, it has a slew of features that make it stand out from the rest. For instance, you can use it to monitor calls and even GPS location tracking in real time wherever your kid is. Plus, thanks to its cloud-based technology, you can view these activities from any device with an internet connection.
It also comes with a web-based filtering tool that allows parents to restrict access and block inappropriate websites, as well as set daily screen time limits for their children. TeenOrbit is one of the most popular parental control apps on the market and with good reason!
Features
• SMS, call, and contact monitoring
• Web filtering and content control
• Tracks GPS location of iPhone and Android devices in real-time
• Allows two-factor authentication bypassing
Pros:
• Easy-to-use interface
• Comprehensive monitoring features
• Allows parents to set limits and block inappropriate websites
Cons:
• Requires your teen to give you their Apple ID
Pricing:
TeenOrbit offers several pricing plans, starting at just $19.95 per month for up to three devices or $99.95 per year. Aside from this, it also has a 3-day free trial to get you started, which makes it easy to test out the app before committing.
Method #5: Use GPS Tracking Apps like Family Orbit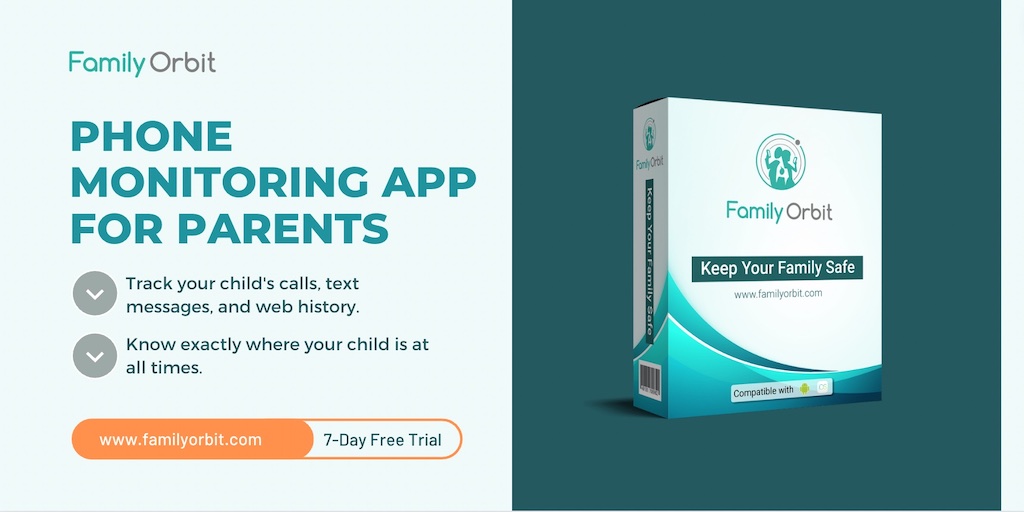 We all need to keep an eye on our families, even when living apart. Thankfully, apps like Family Orbit provide us with all the tools we need to stay connected and in sync without having to call or text them. Nothing beats the feeling of knowing that someone is looking out for you, even from a distance.
Family Orbit helps you keep track of the exact location of your family members. This powerful app does everything from setting geofences to monitoring app usage. The best part is that your family won't even know they're being tracked, so you don't have to worry about privacy issues.
Features:
• Real-time location tracking
• Set virtual geofences for a specific area or radius
• Send emergency alerts with a single click
• Monitor app usage and text messages
• Time permits to manage which apps your family can access
Pros:
• Easy setup and management for tech neophytes
• Unparalleled security and privacy
• Comprehensive features for location tracking
Cons:
• Requires to install the app on all devices connected with your account
Pricing:
Family Orbit offers a 7-day free trial. They offer two pricing plans: a monthly plan and an annual plan.
The monthly plan costs $19.95 per month and offers all the features of the app for a month. The annual plan costs $89.95 per year, which comes down to $7.50 per month, and offers all the features of the app for a year.
Both plans offer the same features, including real-time location tracking, geofencing, text and call monitoring, app usage monitoring, web filtering, and more. There are no hidden fees or additional costs associated with either plan.
FAQs
Reverse Phone Lookup
Get the Owner's Name, Address & More!
What information do I need to track a phone number?
You'll need to provide the app or website you're using with the target's phone number to track a phone number. Depending on what service you're using, other information like name and address might also be required. While it's not necessary, providing additional information can be beneficial in boosting your search results.
Is it legal to track a phone number?
Tracking a phone number is legal in the USA under certain conditions. You must obtain permission from the owner or show proof of authorized consent before you follow their device.
People often neglect to read through app privacy policies or the law, which can lead to serious legal harm. While it's not illegal per se, you should always get permission before tracking someone's phone without their knowledge.
Can I track any phone number I want?
No, you can't track just any phone number. If a particular number isn't in the national database, then there's no way you can use a location tracker to find it.
From different country codes to cellular networks and even the device, there are several factors that can make it difficult or impossible to track a phone number, even if there is an existing record. But don't worry, with the right app or website, you can track most phone numbers located in the USA.
How accurate is phone number tracking?
Phone number tracking can vary in accuracy depending on the tracking app or website you're using. However, most of them are accurate enough to give you a general idea of where the person is located. Keep in mind that location services, service providers, and GPS need to be enabled on the targeted device in order to get accurate location-tracking results.
How can I protect my privacy while using a phone number tracker?
When using a phone number tracker, make sure to read through the app's or website's privacy policy before sharing any information with them.
Additionally, always use two-factor authentication and never share your data with third parties without permission. Also, make sure to keep your mobile device secure with strong passwords and regularly install security updates from the manufacturer.
What is the difference between a free and paid phone number tracker?
The main difference between free and paid phone tracking services is the amount of data you can access.
Free services usually offer basic features such as reverse phone lookup, while paid ones provide a wide array of features like name, and address search with filters, real-time location tracking, and more. Paid services are more reliable and offer far superior results.
Can I track a phone number in real time?
Yes, it is possible to track a phone number in real-time. Apps like Family Orbit and TeenOrbit provide this feature with ease. All you need to do is install the app on the target device, and you'll then be able to access their current and past locations with ease.
How can I use phone number tracking to find a lost or stolen phone?
If you've lost your phone or it's been stolen, the best way to locate it is by using a mobile phone number tracking services like Number Tracker Pro or CocoLookup.
All you have to do is enter the phone number into the app, which will give you your device's exact location. You can then use this information to recover it or contact the authorities for help.
Conclusion
Tracking a phone number may seem complicated, but it doesn't have to be. With the right tools and resources, anyone can track phone numbers in different countries. For those of you living in the USA, we hope this overview of the five best ways to track a cell phone location for free will be useful in helping you find the ideal tracking solution for your needs.
From identifying an unknown caller to tracking down a missing person, these five methods are here to help you find what you need. And remember, if in doubt, get permission first and use the information responsibly.
We recommend that if you're looking for the best phone tracking method in the USA, then consider using one of the methods mentioned above. Each provides an effective way to determine a person's location with precision, as well as additional perks like background checks and emergency location-sharing. So what are you waiting for? Go ahead and start tracking!